Welcome to your Inner Child Course. Below is some relevant information, dates to add to your calendar, a questionnaire for you to fill out and a personal letter from Svarup.
The questionnaire is completely confidential and will only be read by Svarup, Bhavi or Nadi on the team. If you prefer to fill out the questionnaire via a word document you can download it here and send it to us via email info@kannagarajourneys.com
WELCOME LETTER FROM SVARUP
Beloved,
I am looking forward to share with you to this new style of Childhood Work online, and grateful to the beloveds of Kannagara Journeys that have made this possible.
This will be an opportunity for all of us to use the current situation as an adventure, and a challenge to find new ways to heal and grow.
I will be leading this group from my home in the hills of Tuscany.
As I have already experienced many times during these months of life and work online, the distance between us will disappear as soon as we enter the process and connect with each other not only visually, but also from the heart.
In this process, you will re-live and heal painful events of the past, rediscover the forgotten qualities that were natural to you as a child, learn to cherish them, and enrich your adult life with them.
Because of this, you will often be in a delicate and sensitive space.
To support your process, we made sure with Bhavi that she will also be available to you by phone in case you need help.
Because we won't be physically in a session room together, we need to make sure that you create for yourself a setting in which you can feel safe, with as little interference as possible from the world outside, and as much space as possible to reconnect with yourself and feel nourished.
Here are a few points for you to be better prepared for this new experience:
It is very important that for the duration of the whole process you have a private room, only for yourself: a safe place, where no one else can enter during the group hours. If you live with others at home, you need to make sure that they understand that.
You need enough space to be able to move around in it, do the meditations and sometimes sit on the floor on a cushion.
Here is the Primal Questionnaire, which you can take time to fill before the start of the process.
Sending you much love, I am happy to meet you soon
Svarup
Session 1: The meeting of adult and child
October 16, 2022
Session 2: Uncovering the Superego: the voices of the Internalized Parents
November 06, 2022
Session 3: The natural child and the roles for the parents
November 13, 2022
Session 4: The sensuous child
November 20, 2022
Session 5: Creating Healthy boundaries for the Child
December 11, 2022
Sessions 6 and 7: Releasing and Transforming the unexpressed emotions of the Child
December 18, 2022
January 08, 2023
Session 8: The Baby Child: Healing Rejection and Rediscovering Trust
January 15, 2023
Session 9: Rebirth
January 15, 2023
Session 10 – Integration
February 02, 2023
If you prefer to fill out the questionnaire via a word document you can download it here:
We have prepared an inner child journal for your process. If you feel like having it printed you can use the journal as a companion on your journey. To access the journal / print version please request access on this google drive link:
We have created a whats app group for our communications which you can join here:
Inside this whats app group we will send a reminder for your session a day before and an hour before we start. We will also send the link to the recordings and the assignment.
Meet The Inner Child Online Course
This is our 6 Module Self-Study Inner Child Course which includes video modules with Svarup – Primal Therapist and a Childhood Regression Meditation. Take this course at your own pace either during our 10 session journey or afterwards.
Login here: https://www.kannagarajourneys.com/login/
User Name: kanadna
Password: 3&m*cxNyLcRgs8s1529
Preparation for Inner Child Course
SESSION 1

TEDDYBEAR
NOTEBOOK AND PEN

SESSION 2

TEDDYBEAR
TWO CUSHIONS
FLOOR SPACE

SESSION 3

TEDDYBEAR
THREE CUSHIONS
FLOOR SPACE
THREE A3 PIECES OF PAPER WITH COLORED PENCILS OR FELT PENS

SESSION 4

TEDDYBEAR
MATTRESS

SESSION 5

TEDDYBEAR
MINIMUM 6 WOOLEN THICK THREADS OR STRINGS AT LEAST 4 METERS LONG, WITH AT LEAST 6 DIFFERENT COLORS, LIKE YELLOW, RED, BLUE, GREEN, ORANGE, BLACK, AND ALSO SOME GRAY OR BROWN
FLOOR SPACE

SESSION 6 (IMPORTANT TO KNOW THAT YOU NEED SPACE TO BE ABLE TO MAKE NOISE, SO BEST IS NO ONE AROUND ALSO OUTSIDE YOUR ROOM)

TEDDYBEAR
NOTEBOOK AND PEN
ONE CUSHION TO SIT AND ONE TO BEAT,
ONE MATTRESS
WALL IN FRONT
SCOTCH TAPE
2 A3 PAPERS WITH CRAYONS OR FELT PENS

SESSION 7 (IMPORTANT TO KNOW THAT YOU NEED SPACE TO BE ABLE TO MAKE NOISE, SO BEST IS NO ONE AROUND ALSO OUTSIDE YOUR ROOM)

TEDDYBEAR
NOTEBOOK AND PEN
ONE CUSHION TO SIT AND ONE TO BEAT,
ONE MATTRESS
WALL IN FRONT
SCOTCH TAPE
2 A3 PAPERS WITH CRAYONS OR FELT PENS

SESSION 8

TEDDYBEAR
MATTRESS
CUSHION

SESSION 9

TEDDYBEAR
MATTRESS
CUSHION
ONE SHEET TO COVER YOURSELF ENTIRELY

SESSION 10

CUSHION
MATTRESS
During the process we have set up some support structures for you to gain the most value from the journey.
1. Whats App group – We will be sending the reminders a day before our session, an hour before our session with the zoom links. We will also share our homework in the group and the recording link.
If you have any specific questions for Svarup that come up during the process please whats app Bhavi / Cindy or the whats app group and we will address it live on the next session
2. Buddy System – Everyone in the process will be given a Buddy – this will be the friend on the course that you can share your experience with, reflect and support each other. We strongly recommend to have a call in between sessions or every 2 weeks as a phone call.
3. Voice notes – In between the sessions you are welcome to send a voice note to Bhavi sharing about your experience or insight – this is to stay connected with the process and digest your experience.
4. Meditations – depending on how the flow of the 10 sessions go we will look at organising a few group meditations in between with Premmi. We will discuss this depending on the needs of the group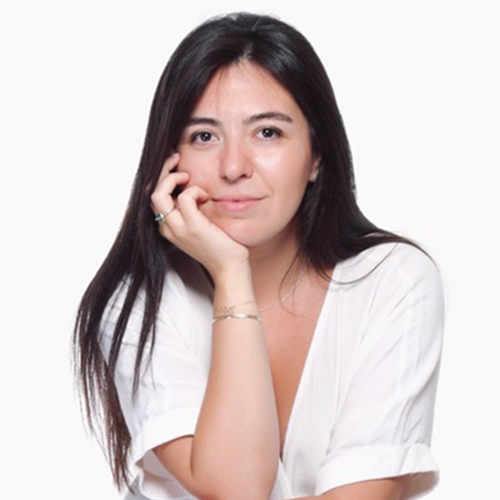 Premi Işıl Tekecik
She is a meditator. Her inner journey started in 2010 when she met yoga, meditation and Osho. As her path deepened, in 2018 she met with Premartha and Svarup and primal deconditioning process. She fell in love with their work. She complete the inner child and healing adolescence trainings and now works as a certified facilitator and travels to assist the groups.
Her passion is to share inner child and inner teenage work and meditation as she discovered it is a great tool to live this life fully with love and awareness. She believes this work liberates one self from the limiting beliefs and opens a door for a living in authenticity, joy and with truth and love.
5. Additional Sessions – If you feel that you need an additional session during the course you are welcome to book it with Nadi who is our facilitator who will guide you through what you need. The sessions are an hour and half and at a special rate of 60 euros for the participants.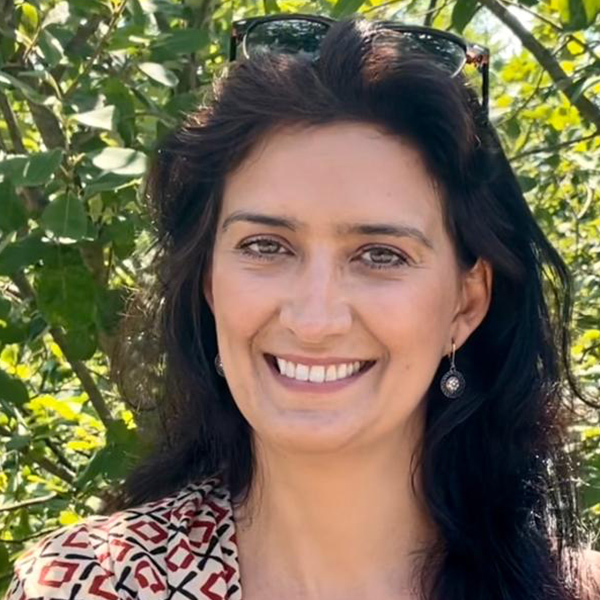 Nadi – Primal Therapist & Facilitator
Primal therapist, psychologist and international coach she has fifteen years of experience in childhood de-conditioning. She is trained in Western modalities: cognitive-behavioural therapy, schema therapy, coaching and currently in NARM, the somatic approach to healing developmental trauma. Ten years ago she discovered the Eastern understanding of growth, which enabled her a deep personal healing and took her on the path of meditation. Her love for Primal comes its unique blend of both: scientific and meditative approach, which allows transformative work to happen safely, with joy and wisdom and lead us back home, back to our true nature and our devine calling.