Journey with us to 'The Pearl Of Africa' with its dense lush forests, snow-peaked mountains, flourishing and breath-taking landscapes and friendly locals. This jewel of East Africa provides a range of activities that combine rest and adventure and from the winding rivers to the rolling hills we welcome you to Experience Uganda at its best.
Home is where the heart is, and for many of you, your heart may be in Uganda. Go back to your roots, relive your childhood days spent in Uganda, and take a safari. We specialise in trips for Ex-Ugandan Asians and have brought back home and organised exceptional trips for over 1000 people in the past decade. Revisit your home-land with your family. Take a white – water rafting adventure, enjoy the hustle and bustle of Kampala and make this an unforgettable experience.
Where the river Nile begins
Uganda is known for having the source of the longest river – the river Nile. Let your adventurous heart roam free with a forest walk in Mabira, or a canoeing or white water rafting trip. Wake up to a blue sky morning and we will plan your activities here whether thats horse riding, watching the sunset on a luxury boat cruise or zip-lining.
Breath-taking Murchison Falls
An adventure in East Africa calls for a trip to Murchison Falls. This iconic falls is one of the best national parks in Uganda. There is plenty here to keep you enthralled including a guided safari, visiting the elephants the hippos the chimpanzees and the crocodiles. This natural wonder will be a life changing experience, just come with your suitcase and your adventurous spirits and we will plan the rest.
Half of the mountain Gorilla population of Africa
Just for a moment, allow yourself to imagine being able to be in the same space as a Silverback Gorilla. With half of the entire mountain Gorilla population of Africa home to Bwindi Impenetrable National Park, you will have a 90% chance of being able to encounter these spectacular animals.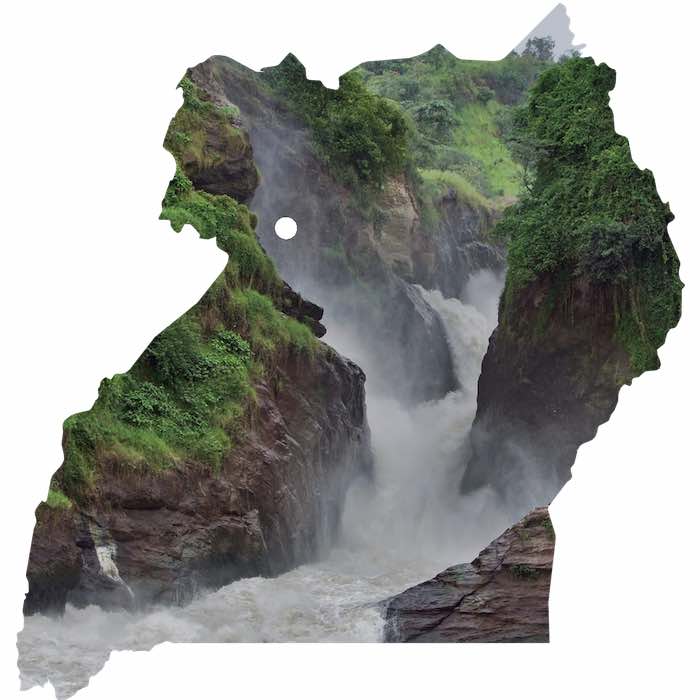 Murchison Falls
Set in an expansive and iconic savannah backdrop, Murchison Falls National Park is the largest National Park to Uganda. Witness the exemplary Murchison Falls, a captivating sight amongst the rocky canyons. Take a boat safari through the river for a unique safari. Experience the wilderness, the authentic nature and the stunning waterfalls in this impressive country.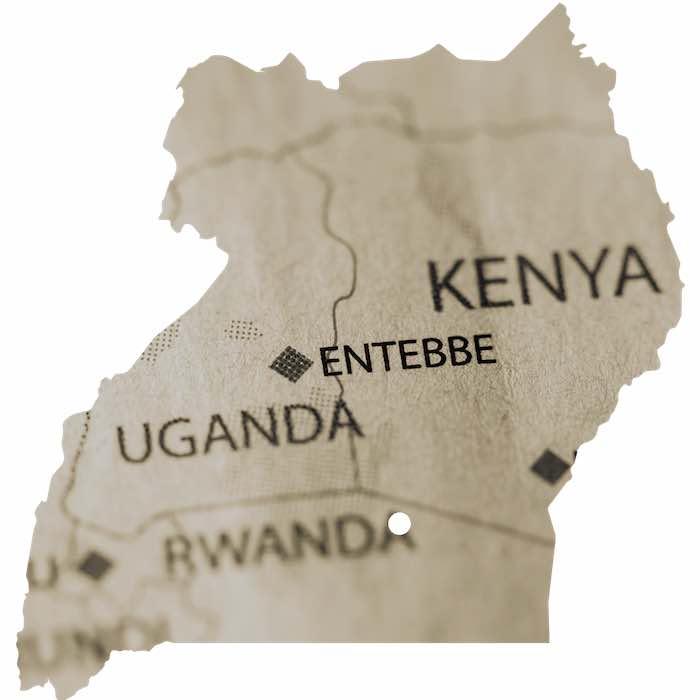 Kampala
Uganda's capital and commercial city is Kampala, known for its hustle and bustle, hi-rise buildings, and bordering the largest lake in Africa – Lake Victoria. Kampala is known for its diverse and abundant culture, alongside it's long-standing history and several attractions showcasing their pre-colonial era. A mid-point for tourists, Kampala is Uganda's main point of and entry and exit to travel in between various locations in and around Uganda.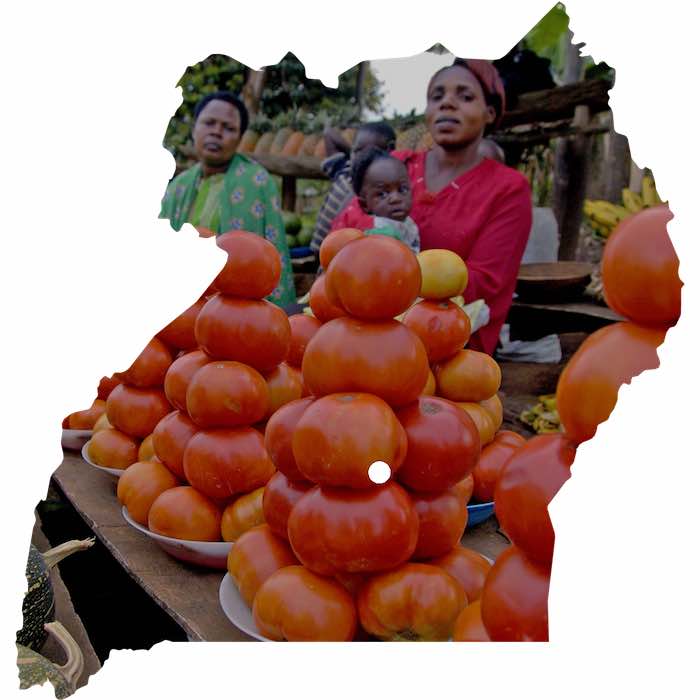 Jinja
The East African adventure capital – Jinja. Situated near the source of the Nile, Jinja is home for the adventure seekers. Take a kayak out into the water to admire the flora and fauna surrounding you, or experience the adrenaline rush of white-water rafting. Take a thrilling mountain-bike or horse-ride along the banks of the Nile River, or within the nature trails under the canopy of the forest.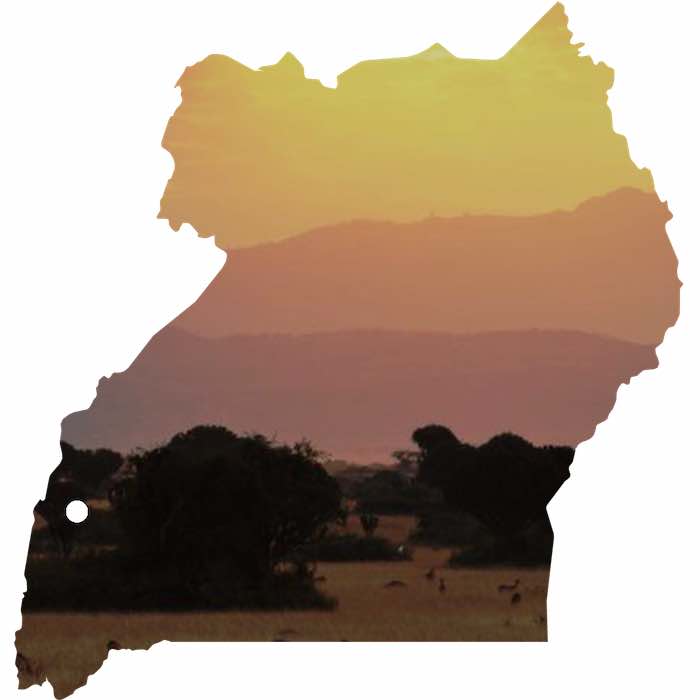 Queen Elizabeth National Park
One of the top safari destinations in Uganda, Queen Elizabeth National Park is located on the South Western area of the country. With the setting boasting of an incredible biodiverse savannah landscape, this National Park is home to the famous tree-climbing lions amongst the rest of the big 5 and over 610 bird species! QENP is also famed for its deep craters, crater lakes and river boat safaris; a stunning visual set in this distinctive National Park.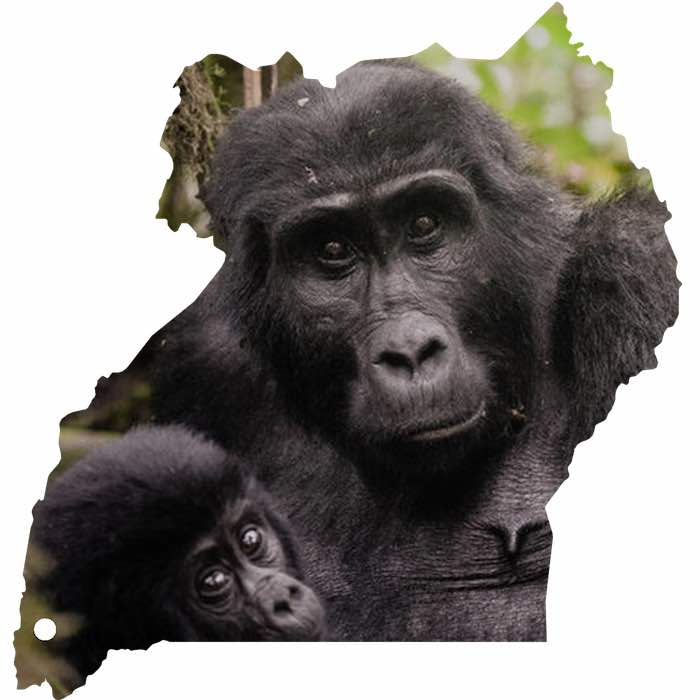 Bwindi Impenetrable National Park
Renowned Bwindi Impenetrable Forest National Park is known for the trek to encounter the majestic mountain Gorillas. Contrasting to your typical African safari, this trek will take you through lush and rich rainforest areas – also a UNESCO World Heritage Site – where you can witness these stunning animals within their habitat. With a 90% chance of being able to see the Gorillas, let yourself relax in their habitat for a single hour, and view the Gorillas up close in their natural habitat. Bwindi is also home to many other species making this trek well worth the visit.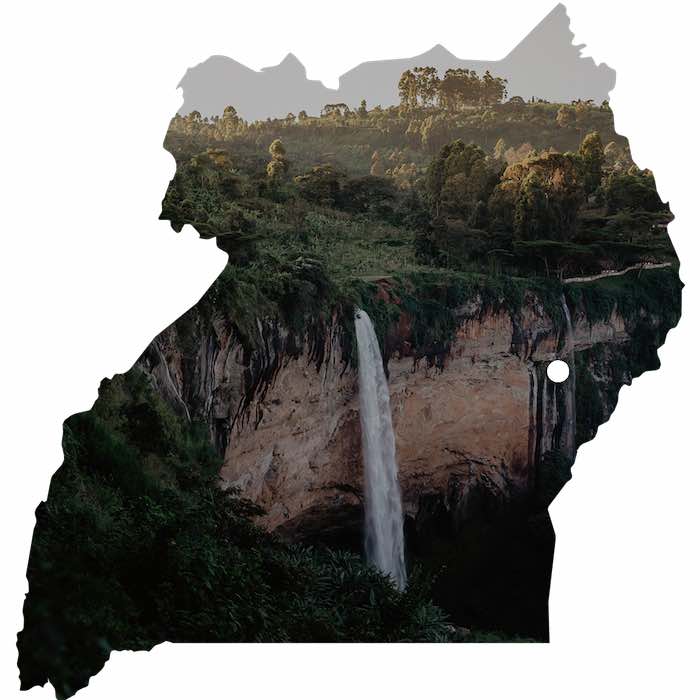 Mbale
Retreat into Nature in Mbale, located in Eastern Uganda. Stand on the foot of a 24-million-year old extinct volcano, the oldest volcanic crater in East Africa. For coffee lovers take a coffee tour to explore the coffee plantations, learn about their craft, and trace the story of coffee from bean to cup. Experience an intimate fireside dining whilst enjoying organic Arabica coffee sourced directly from local farmers, take a walk to visit three spectacular falls, and watch magical sunsets over picturesque settings.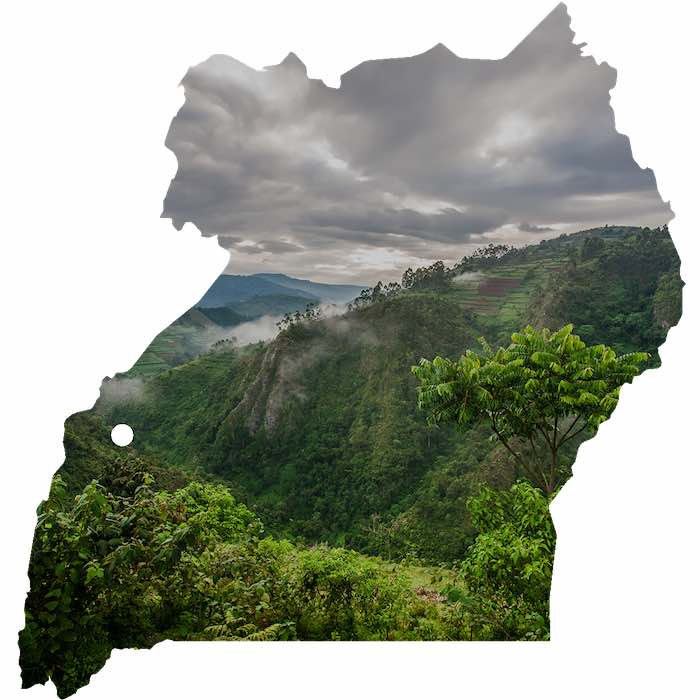 Fort Portal
A warm and bustling town known for its friendly locals, Fort Portal showcases an entirely unique landscape to the rest of the country. Travellers often visit Fort Portal as a stopover to make their way to their next destination, or alternatively decide to stay a day or two. This is the perfect place to do a Chimp Trek for a day trip and visit the stunning crater lakes surrounded by the abundant biodiversity so well known to Uganda.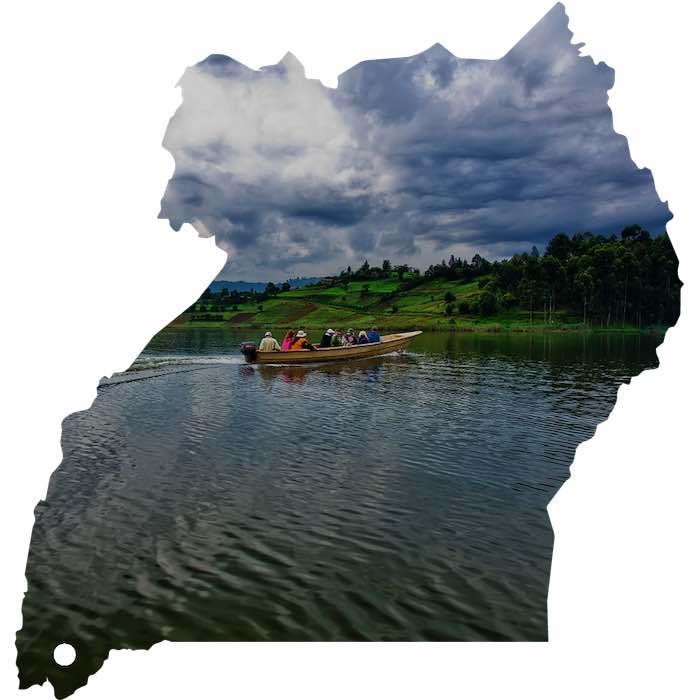 Lake Bunyonyi
Also known as the 'place of many birds', and known to be the second deepest lake in Africa, Lake Bunyonyi is a natural wonder of the world, surrounded by gorgeous green hilltops and tiny islands sprinkling this freshwater lake. Witness this magical place with the morning mist rising off this lake. Take a swim in the crystal clear waters as here it is bilharzia, croc and hippo free! Canoe in and around the lake, take a hike along the nature trail or simply be with the birds.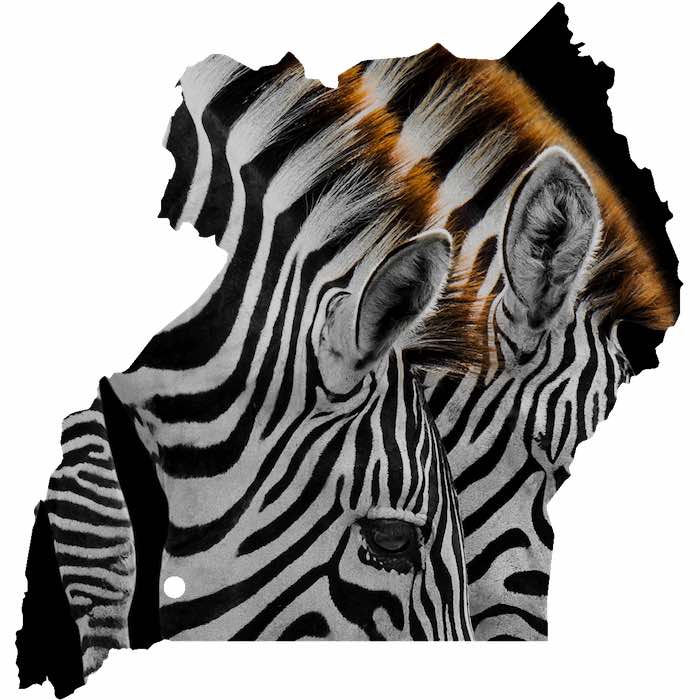 Lake Mburu National Park
This place is the only location where you can spot various species of impalas, antelopes as well as the majestic Eland and zebras. The perfect mid-point between Kampala and Bwindi is an ideal stop over for the night. If you are a bird lover visit the home of over 350 different species of birds. It is also the best place in Uganda and probably East Africa to witness a leopard. Find out more about this hidden gem in Uganda.
All of our itineraries are carefully crafted and designed to reflect the deepest and most memorable ways to experience the magic of East Africa. Below are some of our custom made journeys, however each group that travel with us is unique. We design each one of them thought, precision and passion. We will tune into your wishes, schedule, budget, interests and work with your vision to make it come true. Whether your dream of going on a safari has been on your bucket list, or it is a recent urge to experience Africa travel with Kannagara to create memories that last a lifetime.
Kannagara has an exclusive portfolio of camps and lodges with the highest levels of service and accommodation. Elephants whilst fine dining beneath the moon, coffee at sunrise whilst overlooking the wild, rest to the sound of nature's song our camps and lodges are not just places to stay, they are an integral part of the experience. Whether its the dense forests, the mountains, the jungles or the immense beauty of the Indian Oceans, we invite you to enjoy the romance and serenity of our unique and carefully selected camps & lodges for you.