Whether it's the expansive savannahs of Serengeti National Park or the beautiful blue ocean waters of Zanzibar, Tanzania is a worthy addition to anyone's bucket list. Upon arriving in the various ports of entry, the greeting 'Jambo' is said with a warm heart and a big smile, welcoming you to your travel in Tanzania.
The largest savannah plain lands
Often known for the Great Migration, Serengeti National Park is the largest savannah plain land in Africa. Wildlife lovers can unite and spend endless days touring the grasslands, witnessing one of the most iconic animal migrations known as 'The Great Migration', or simply catching a moment of life in the wild. You can also meet the local tribes on your travel to Tanzania, known as the Masai, and learn about their day-to-day lives. Take the opportunity to enjoy and take part in their cultural performances as well for a truly unique Masai experience.
Be at home in a collapsed volcanic crater
2.5 million years ago, the collapse of a volcano resulted in what we now know as Ngorongoro Crater, where the animals have made this land their home. Find yourself in the midst of elephants trekking through the grassland, the big cats right in front of your jeep, or antelopes watching you with sparkled curiosity.
Visit the highest mountain in africa
Mount Kilimanjaro is a must visit for the adventure seekers, looking to conquer its majestic trails. Rising at 20,000ft above sea level, Mount Kilimanjaro soars above the African savannah, priding in its beauty to every visitor witnessing its grandeur.
Friendly locals, the blue ocean, and great food
Envision yourself sunbathing on white sandy beaches with the sound of the Atlantic Ocean breeze whispering in your ears. Let yourself relax on the gorgeous island of Zanzibar, with plenty of food, fun and fascinating activities this island has to offer. With the diverse experiences that Tanzania has to offer, there's no doubt that your trip here will be a memorable one. Travel with Kannagara Safaris for an unforgettable holiday, and create a custom-made itinerary combining Kenya and Uganda to encounter more of this fascinating continent known as Africa.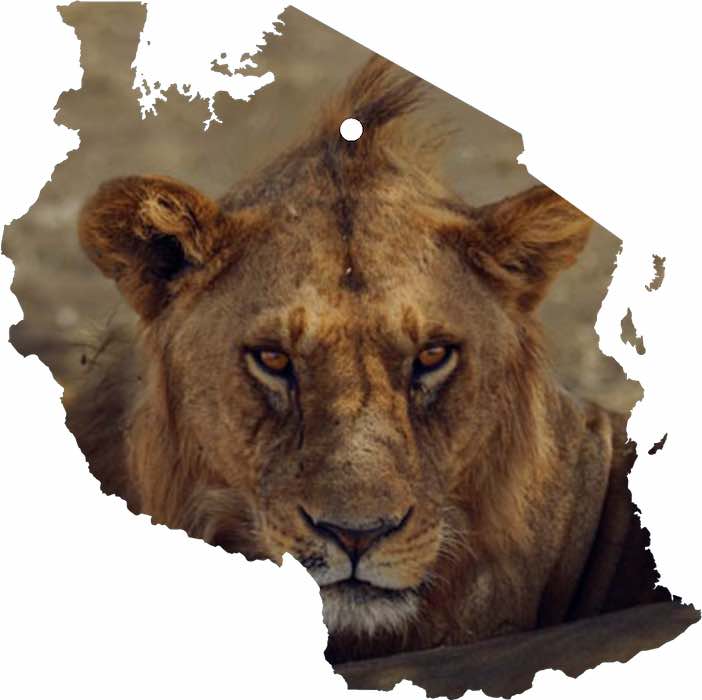 Serengeti National Park
One of the Seven Natural Wonders of the world, Serengeti is derived from the Masai phrase "siringet", meaning endless plains – and is known to the largest plain lands in Eastern Africa. With the abundance of animals striding across the savannah, Serengeti National Park makes for a wondrous wild experience either by road or from the air. Create memories from various game drives to see the animals, but another popular method of viewing the wild is up in the air with hot air balloon safaris! South of Serengeti National Park lies Oldupai Gorge (also known as the Olduvai Gorge), a renowned site where history shows signs of human fossils dating back to 2 million years ago and a notable transition between Serengeti National Park and Ngorongoro Conservation Area. Travel to one of the most famous National Parks in Eastern Africa with Kannagara Safaris! Tailor-make your itinerary to combine a visit to Ngorongoro Conservation Area and Mount Kilimanjaro.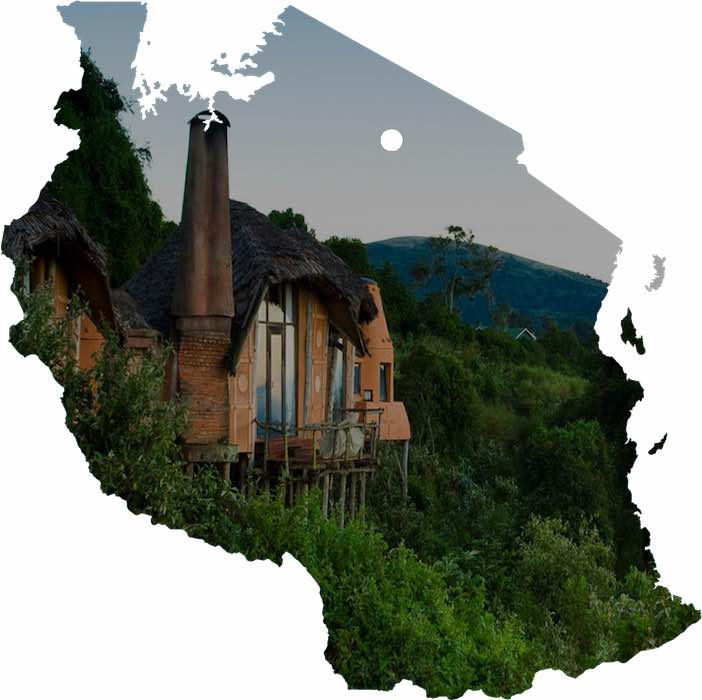 Ngorongoro Conservation Area
2.5 million years ago, a volcanic eruption was so destructive that its cone collapsed inwards, leaving in its space what is now known as Ngorongoro Crater. The view of this crater boasts of lush and evergreen grass lands from the top, a heavenly sight for both landscape and nature enthusiasts. Witness an abundance of wildlife including the Black Rhino, herds of elephants and the big cat pride, amongst the many species in this National Park. Custom-make your itinerary and travel to one of the most spectacular National Parks in Eastern Africa combined with Serengeti National Park with Kannagara Safaris.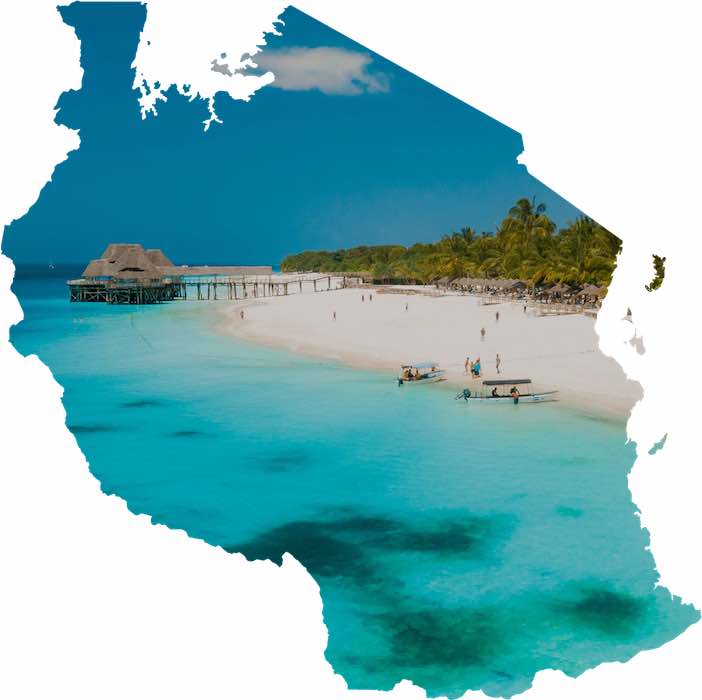 Zanzibar
Imagine just for a moment being able to let go of all your stress, lie back on the beach and watch the blue ocean at your feet. It already sounds pretty perfect, doesn't it? Zanzibar is one of the top destinations to go to for an all-round holiday experience. Snorkel or scuba dive in the Atlantic Ocean for an underwater adventure. Visit the oldest tortoise in the world on Prison Island and learn more about the history behind the island of Zanzibar. Take a walk through the narrow alleyways and beautiful streets of Stone Town, Zanzibar, an area filled with culture, food and warmth. All in all, you can either choose to take a holiday by the beach or experience the diversity that Zanzibar has to offer. Plan a custom itinerary to Zanzibar with Kannagara Safaris, and extend the holiday to combine for a wildlife experience at Serengeti National Park and Ngorongoro Conservation Area.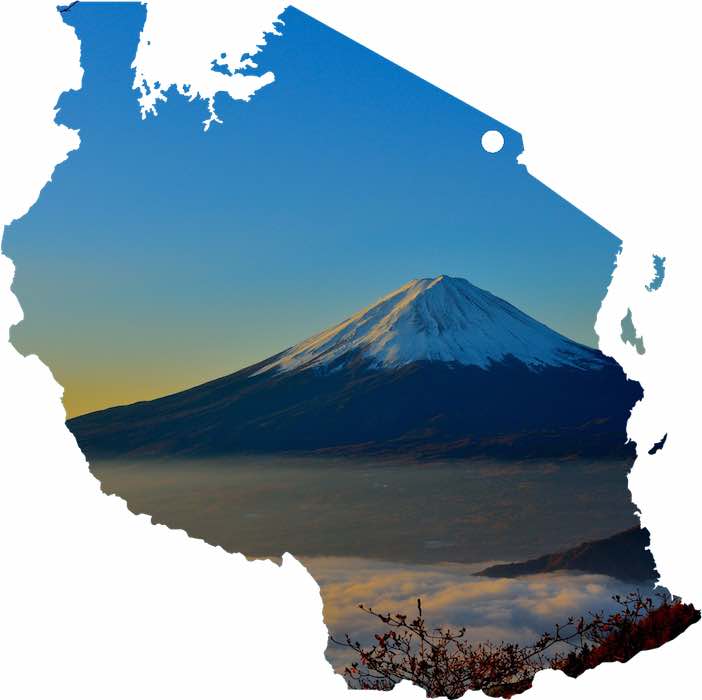 Mount Kilimanjaro
Standing as the highest mountain in the world and the tallest in Africa, Mount Kilimanjaro is a life-changing experience for travellers around the world. Don't be fooled by the average of over 50,000 climbers each year, and this increasing number; the climb on Mount Kilimanjaro is no easy feat. The high altitude and low levels of oxygen don't help with altitude sickness, and one has to be prepared for the strenuous trek. However, once you reach the top of Uhuru Peak, you're rewarded with the breath taking views of Kenya and Tanzania below, giving this trek a place on your bucket list. Whether it's the trek up the mountain, or just witnessing its magnificence, Mount Kilimanjaro is a visit that's never to be forgotten by its visitors. Considering visiting this famous mountain? Book your tailor-made itinerary with Kannagara Safaris, combining both popular National Parks, the Serengeti and Ngorongoro Conservation Area, for an amazing East African holiday.
All of our itineraries are carefully crafted and designed to reflect the deepest and most memorable ways to experience the magic of East Africa. Below are some of our custom made journeys, however each group that travel with us is unique. We design each one of them thought, precision and passion. We will tune into your wishes, schedule, budget, interests and work with your vision to make it come true. Whether your dream of going on a safari has been on your bucket list, or it is a recent urge to experience Africa travel with Kannagara to create memories that last a lifetime.
Kannagara has an exclusive portfolio of camps and lodges with the highest levels of service and accommodation. Elephants whilst fine dining beneath the moon, coffee at sunrise whilst overlooking the wild, rest to the sound of nature's song our camps and lodges are not just places to stay, they are an integral part of the experience. Whether its the dense forests, the mountains, the jungles or the immense beauty of the Indian Oceans, we invite you to enjoy the romance and serenity of our unique and carefully selected camps & lodges for you.