Build awareness, meet your needs, and begin to heal the little-you.
At Kannagara we have put together a Online Live Childhood Deconditioning Training with 10 LIVE sessions with Svarup Premartha de Koning.
Join us to meet your inner child, heal your childhood wounds, and break out of your conditioning.
The fact is that most of us still carry the past inside, in the form of body-mind pain. The strategies we developed in childhood to cope with the family situation still run our lives, often with damaging consequences. For example, we are unable to live fully in the present because the mind keeps pulling us back, as we have not completed our past. It still hangs around us as a big burden.
Some of our deepest wounds are carried by the child within. These wounds create tensions, blockages, or contractions within our hearts, minds, and bodies. And when we're contracted, we become trapped in a tightly-bound separate self, also known as the ego.
Some examples of childhood wounding include::
Being hit or smacked by your parents/grandparents

Having an emotionally unavailable parent who withholds affection

Being the child of divorce

Being given inappropriate or burdensome responsibilities (such as caring for your parents)

Not being fed or provided a safe place to live from your parents

Abandonment

Emotional neglect, i.e., not being nurtured, encouraged, or supported

Being deliberately called names or verbally insulted

Denigration of your personality

Excessive demands

Humiliation

Car accidents, or other spontaneous traumatic events
We don't feel good with ourselves

We cannot enjoy healthy intimate relationships

We may have problems with authority

We cannot be fully alive or creative
Have you ever been in a situation where you are triggered and find yourself behaving like a six-year-old? Is there something unresolved with your mother / father or your family?
Do you experience disconnection or feeling demotivated in your daily life?
Is your past getting in the way of creating and maintaining relationships with others and yourself?
Do you struggle with shame, self – acceptance and self – love?Do you struggle to set boundaries and prioritize yourself?
Are you struggling with mental / emotional issues? Do you have unmet needs as a child? Did you grow up in a dysfunctional family system?
Register and Confirm My Place
€850 in full
€180 per month (payment plan split 5months)
EARLY BIRD Limited Places with Coupon - sign up now
€650 in full
€140 per month (payment plan split 5months)
NOW OPEN FOR REGISTRATION
IT'S TIME FOR YOU TO SHOW UP FOR LITTLE YOU
Inner Child work has to start with YOU showing up for little you. It starts with protecting, meeting the needs, validating the feelings of and honouring the boundaries of the child within. We may have found ourselves in dysfunctional family systems and experienced shame and betrayal…the journey to heal starts with YOU.
How do we even begin this?
Join this Childhood Deconditioning Course with Svarup over 10 LIVE sessions. This course will walk you step by step on your journey with a trained Primal Therapist and a loving supportive container.
Inside this live course we go back to the past, particularly the first seven years of life, bringing clarity to the conditioning we received and light to shine on old wounds carried from that time. This training teaches you to understand, transform and heal childhood wounds and conditioning.
During this process, you will be gently and lovingly guided, through a 10-session journey backwards in time, through each one of the developmental stages of childhood.
These ten Childhood Deconditioning sessions will help you to understand and acknowledge how your family environment and the rules and roles not only imposed on you by your family but also by society have influenced and conditioned your personality and adult life. You will be guided to explore the issues from your childhood, to express and release old emotions and much, much more.
By healing these deep wounds through love and understanding, you will move towards your true self and towards an authentic joyful way of living.
Some of the benefits of doing inner child work include:
Improved quality of life

Reduced symptoms of depressions

Reduced anxiety

Improved responses that are proportionate to the situation

Improved functioning

Better interpersonal relationships

Improved vitality

Returned sense of child-like wonder

Improved emotional regulation and maturity

Greater authenticity and whole-person behaviour
Register and Confirm My Place
€850 in full
€180 per month (payment plan split 5months)
EARLY BIRD Limited Places with Coupon - sign up now
€650 in full
€140 per month (payment plan split 5months)
NOW OPEN FOR REGISTRATION
* 10 Live Zoom Sessions with Svarup
* What's app support and private Facebook group
All the below courses to be taken in your own time and space during our training. Bhavi will guide you on which ones to take step by step.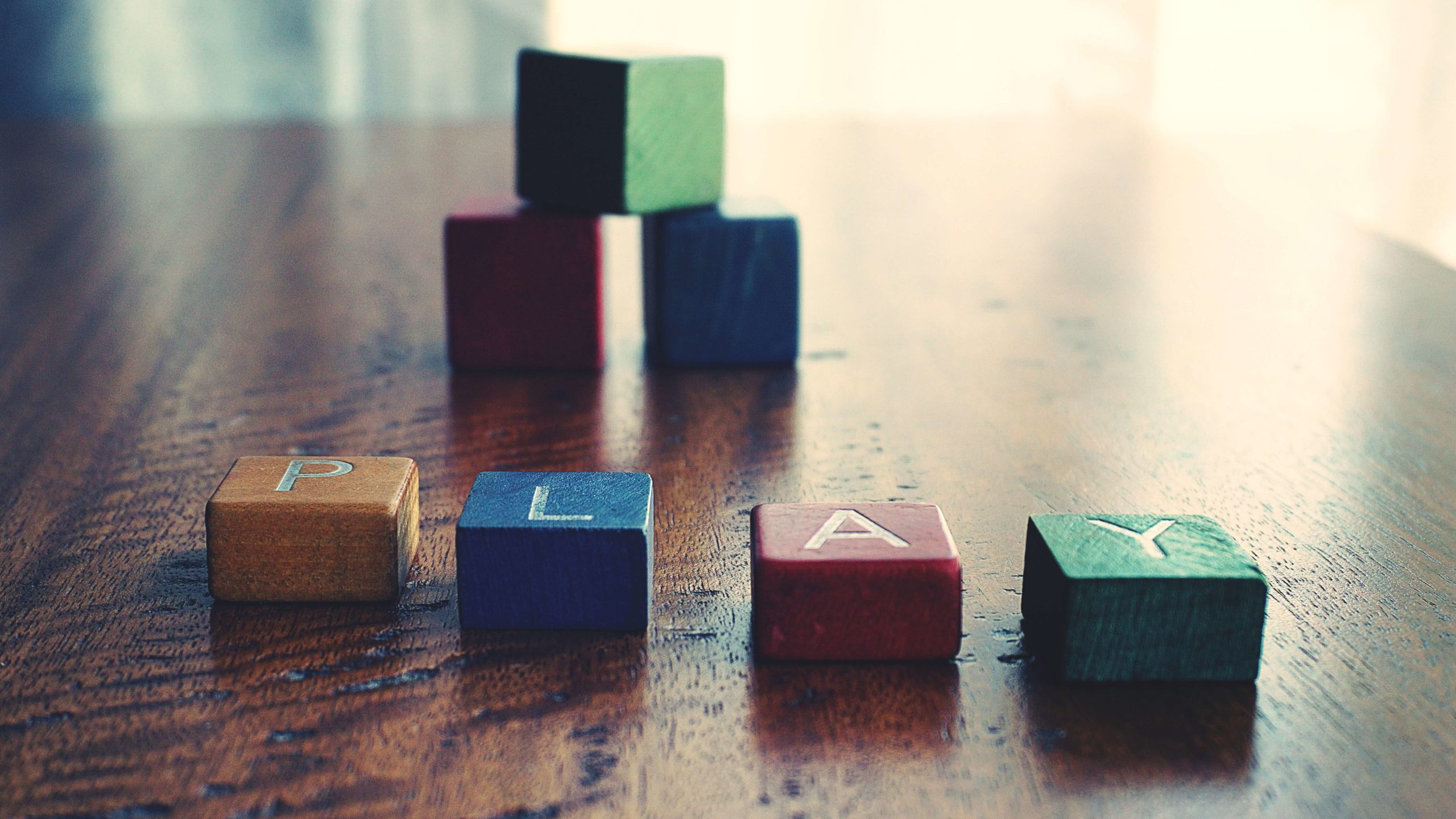 Meet The Inner Child Online Course
This is our 6 Module Self-Study Inner Child Course which includes video modules with Svarup – Primal Therapist and a Childhood Regression Meditation. Take this course at your own pace.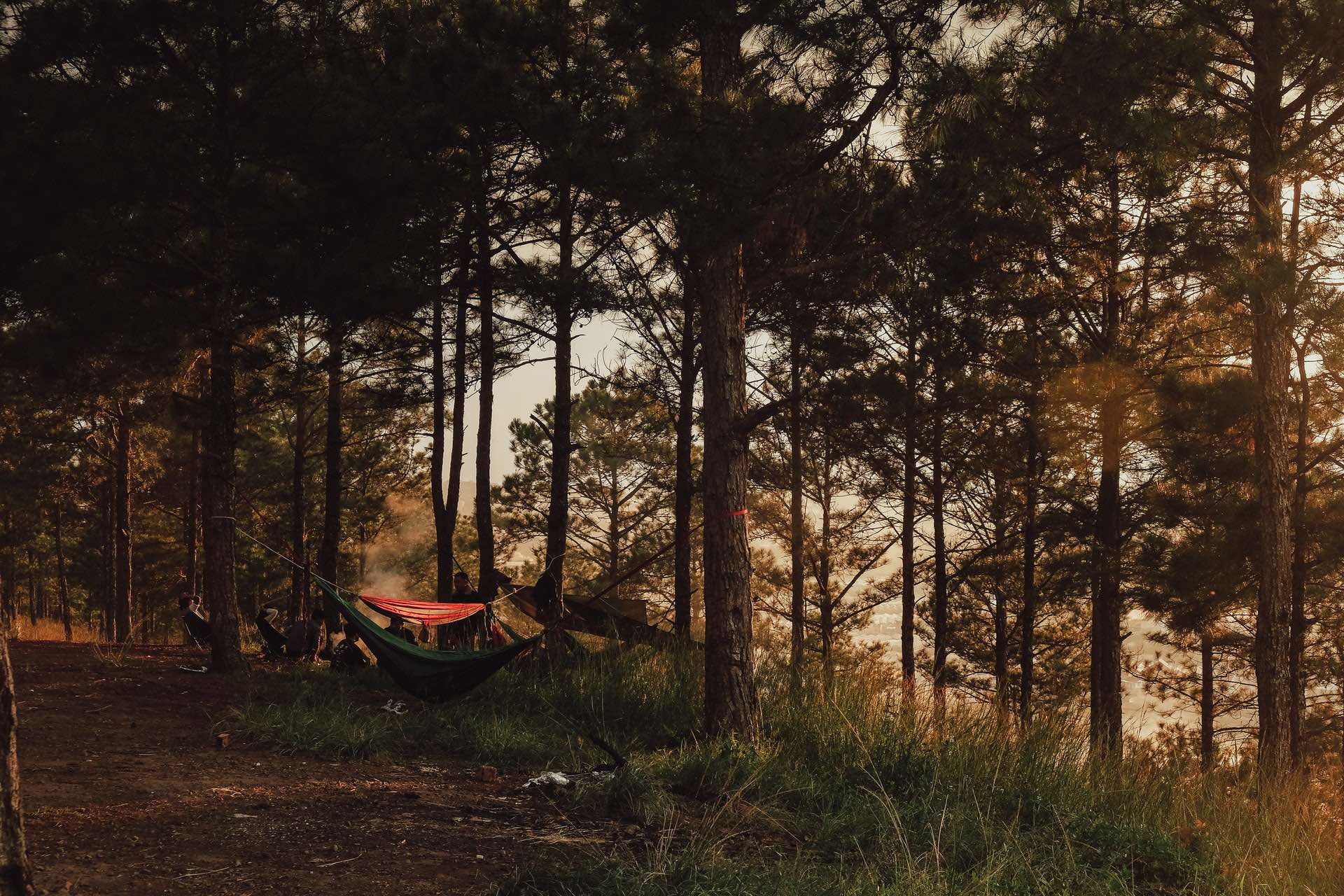 An inner child journal beautifully designed by Kannagara for you to record your journey. The journal will be provided to you to companion you on your inner child journey.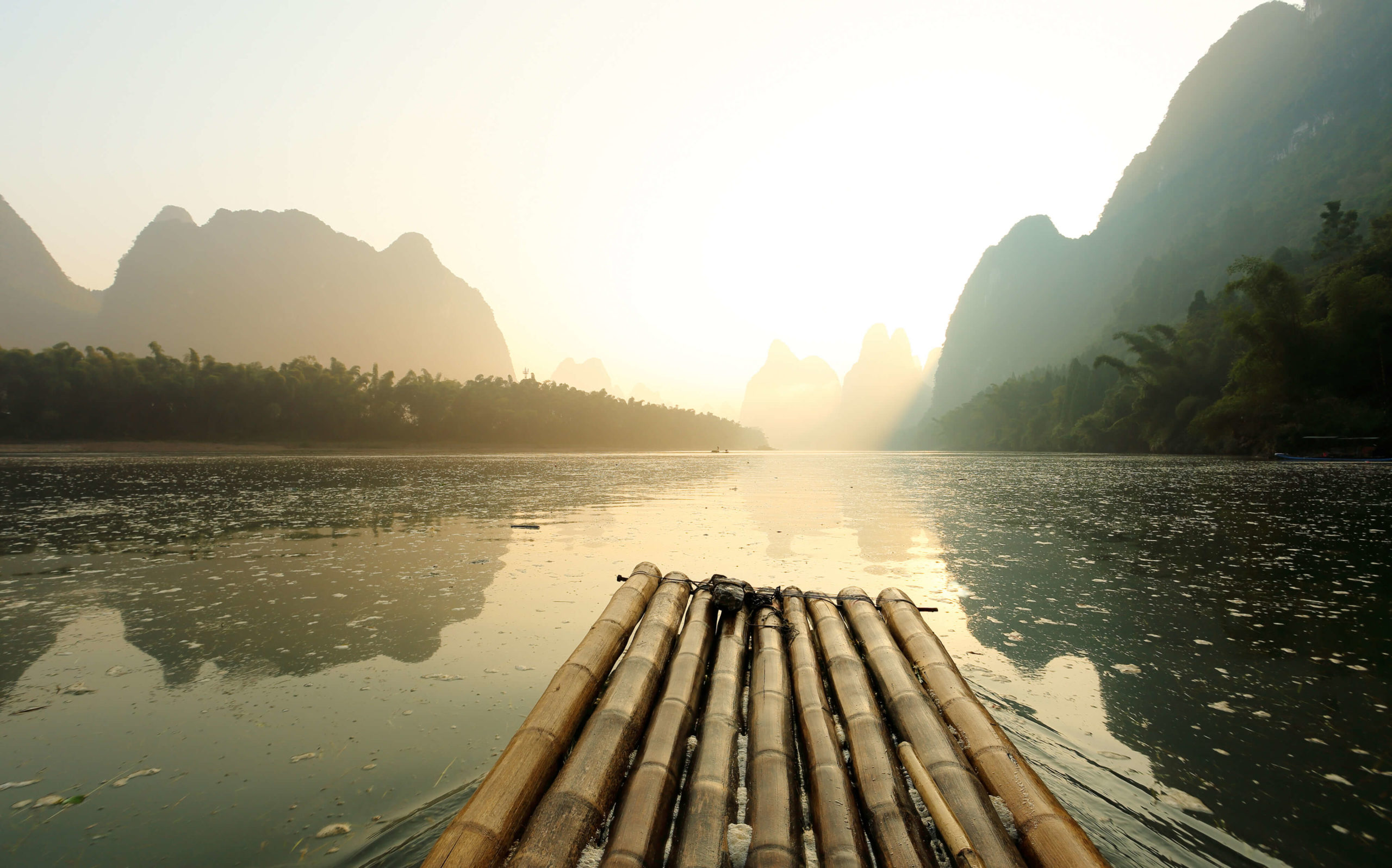 Support sessions in between to share your experience and meet the community on a regular basis. These sessions will be an opportunity to check in live to share.
MEET YOUR PRIMAL THERAPIST / FACILITATOR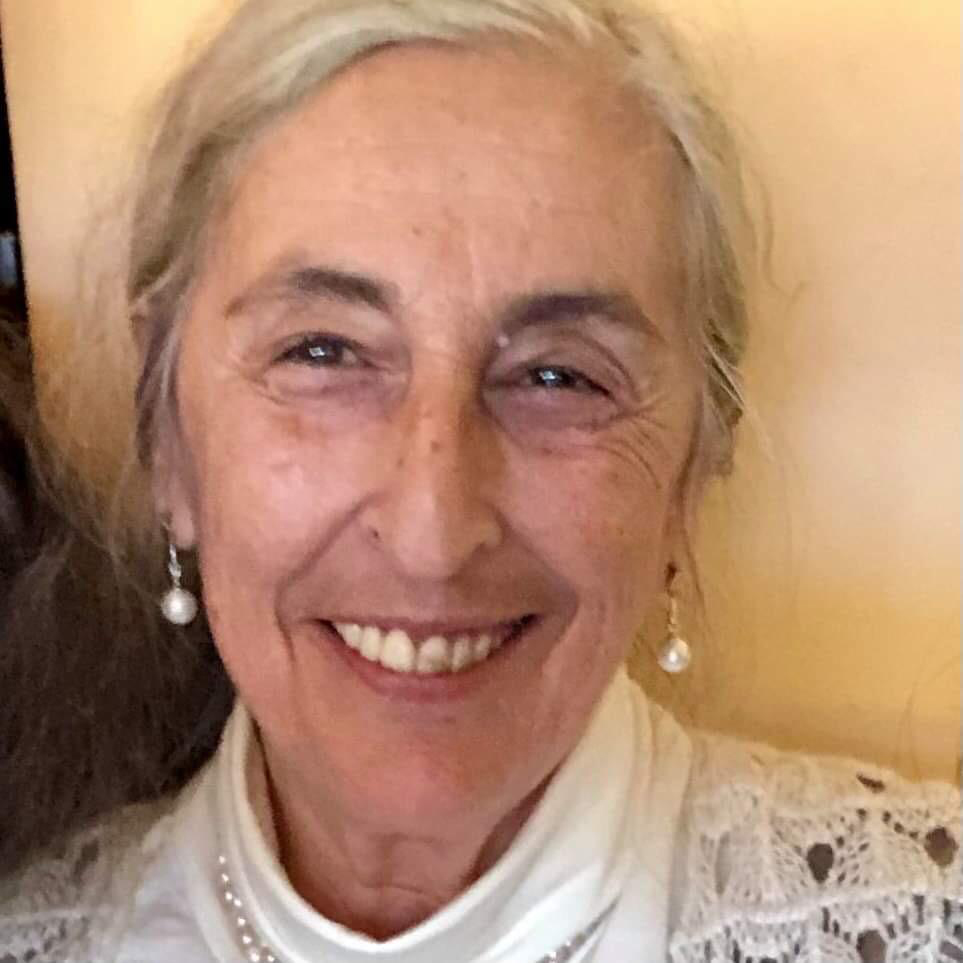 Svarup
Svarup is a world-class specialist and leader in the work of inner child. She specializes in Deconditioning work, both childhood (Primal), and adolescence and sexuality (Tantra), and is a teacher of Essence Work.
Svarup has been an inspirational influence to thousands of people all over the world. With over 35 years experience, deep intuitive wisdom and loving guidance Svarup is a teacher on the path to inner child work.
Svarup has been working with people individually, leading groups and facilitating process's in many different countries with Premartha, her partner and fellow traveler. She has also trained and certified hundreds of primal therapists with her three year Primal Training.
Together Svarup and Premartha are the authors of three books: Twice Born, The Little Buddha and the Cosmos.
After graduating in Philosophy at the University of Rome, Svarup has collaborated for several years with R.D.Laing running one of his therapeutic communities in London. She met Osho in 1984, and since then participated to the commune life around the Master, facilitating groups and meditative therapies.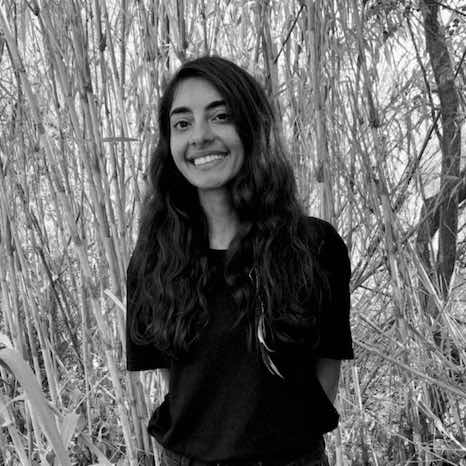 Bhavi – Support Facilitator
Bhavi is the founder of Kannagara Journeys – the vision is to bring together a community of people dedicated to rooting their lives in love for self, community and the planet.
Her range of experiences include deep-dive trainings and process's such as: Hoffman process, Landmark Education (6month leadership training), 10day Healing Adolescent Training, Primal & Tantra Process, Meditative therapies, Yoga teacher training 500hrs, Essence training (white,red,inner judge), Womens Liberation, Path of Love and more. She also has a passion to live, visit and experience different countries and cultures including: Uganda, Tanzania, India, Greece, Costa Rica, Bali, Australia, Germany, USA and more.
With a passion to make a difference she will be holding space during the support calls and coordinating the logistics of the training.
Understand The Inner Child & The Inner Angst

Break Free From Emotional Blocks

Find The Root Cause Of Your Issues

Understand The First Point of Pain, Your Energetic Vibration, Authority & Your Inner Child

How each stage of childhood gets repressed or distorted by issues

How these unresolved issues affect our capacity as adults to fully live and enjoy our lives

Specific simple techniques and tools to contact the issues and HEAL the wounds

Transform the energy that is blocked to life affirmative energy
Register and Confirm My Place
€850 in full
€180 per month (payment plan split 5months)
EARLY BIRD Limited Places with Coupon – sign up now
€650 in full
€140 per month (payment plan split 5months)
NOW OPEN FOR REGISTRATION
INNER CHILD 10 SESSION JOURNEY DETAILS
Session 1: The meeting of adult and child
You will learn to recognize and connect different parts of your inner world
The Child, which represents your unresolved emotions, but also your energy, and your natural qualities
The Adult, who has the capacity to navigate the world and manifest the life you want to live
The Internalized parents, who are the sum of the messages (spoken and unspoken) you received from the parents, and what you absorbed from their unconscious in your childhood
As the Adult, you will be led through a regression journey to see the parents of the past and then meet and interact with the child-you
Session 2: Uncovering the Superego: the voices of the Internalized Parents
You will learn more about the impact of the Superego (the parental voices) on the child you.
As the Adult, you will be invited to act out those voices
As the child, you will be able to experience how these voices took deep roots in your unconscious and made you disconnect from vital parts of yourself
The main method used here will be Gestalt
Session 3: The natural child and the roles for the parents
You will experience the roles you took as a child within your family, with the intent of making the parents happy and fill in whatever void they might have felt in their lives
As the Adult, you will be invited to recognize and value the natural qualities you brought with you in this life
As the child, you will recognize how stress and effort to fit in have replaced the sharing of those natural qualities and learn to flower and share them again, feeling seen and appreciated for who you really are
The techniques used here are Gestalt and Essence work
Session 4: The sensuous child
You will learn about the natural flow of sensuousness, curiosity and passion that happen during the age period between 3 and 6
As the Adult, you will recognize where the flow of these qualities is blocked and withheld in your body
As the child, you will be supported to allow these qualities to stream through your body
The method used here will be Neo-Reichian bodywork
Session 5: Creating Healthy boundaries for the Child
In this session we will explore the theme of boundaries in all their dimensions: physical, emotional, mental and spiritual, and how they develop around the age of 1 1/2 to 3
As the Adult, you will gain a deeper understanding of how your boundaries were invaded during childhood
As the child, you will regain a sense of your own space, and the joy to move freely within a territory that feels safe
Here we are going to use a colorful method of energy work
Sessions 6 and 7: Releasing and Transforming the unexpressed emotions of the Child
These two sessions are dedicated to completion with the figures of the internalized parents, mother and father.
As the Adult, you will speak up for the child in you, and allow your body to release any unresolved negative emotion from the past that may still cause reactiveness or collapse in your present life
As the child, you will feel unburdened and ready to receive the real gifts your parents have given you
Here the main technique will be emotional release
Session 8: The Baby Child: Healing Rejection and Rediscovering Trust
This session is dedicated to the younger child in you, from birth until 1 ½. It addresses the sensitive issue of need, the feeling of abandonment and how these unresolved themes affect us around relationship, love, merging and trust
As the Adult, you will learn to understand the strategies you developed to protect yourself from these early wounds
As the child, you will find back in your heart that feeling of connectedness and trust that makes you relax in the arms of existence
The techniques used here are a mix of regression journey and the original Primal work of Janov
Session 9: Rebirth
This session addresses the time of birth. We will focus on rebirth rather than reliving the possible traumas around the "first birth", mainly by recovering the deep sense that we wanted to come to this earth and that there is a deep longing inside each one of us to live a full and meaningful life
As the Adult, you will be supported to remember that longing
As a child, you will feel welcomed and supported through the journey, from conception to birth, learning to trust your impulse to come out
Here we are going to use simple breath techniques and a colorful regression journey to the origins of your life
Session 10 - Integration
This session is dedicated to integration, bringing all the "parts" together, feeling whole again and moving back into life with all the qualities you rediscovered
Register and Confirm My Place
€850 in full
€180 per month (payment plan split 5months)
EARLY BIRD Limited Places with Coupon - sign up now
€650 in full
€140 per month (payment plan split 5months)
NOW OPEN FOR REGISTRATION
Our Three Step Stress-Free Registration Process
If this training resonates with you please follow the steps to register.
Complete your application form
Book your on-boarding session – 15 minutes to answer questions, to ensure this is a right fit for you at this time, and to be provided all the information you need.
Confirm your investment and participation. This is the first time we are offering this process online at a special price of 650 euros (regular price is 950 euros). This includes – 20 sessions in total over 5 months – 10 live zoom sessions with Svarup, plus 10 support calls in between. All the calls will be recorded. It also includes the Meet Your Inner Child online course (6modules), an inner child journal and a whats app group with the community.
We have part time scholarships available and payment plans – we would like to make this accessible for anyone that is committed and that wants to benefit from the work. Schedule your 15 minute consultation to find out more.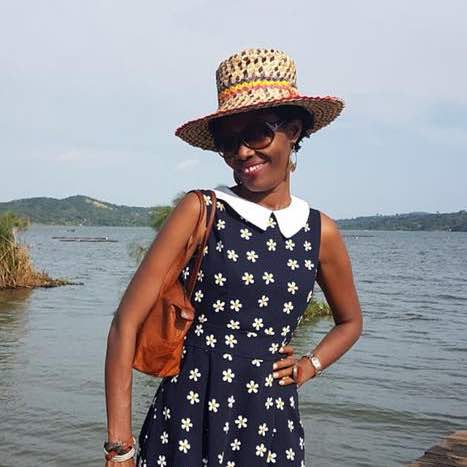 " I am about to finish a one month Kannagara Kick Start programme led by lovely Bhavisha Gheewala. It is a programme that focuses on developing four key areas of ourselves: mind, body, heart and soul.
I feel privileged to be part of the first Kannagara tribe in Kampala, it is a life changing experience with an amazing bunch of people, I learned how to break my limiting beliefs that my mind constructed over the years and made a commitment to serve humanity rather than polluting the world with negativity.
If we all learned how to clear negativity in our lives, if we had tools to help us to be the best versions of ourselves, the world would be a paradise. "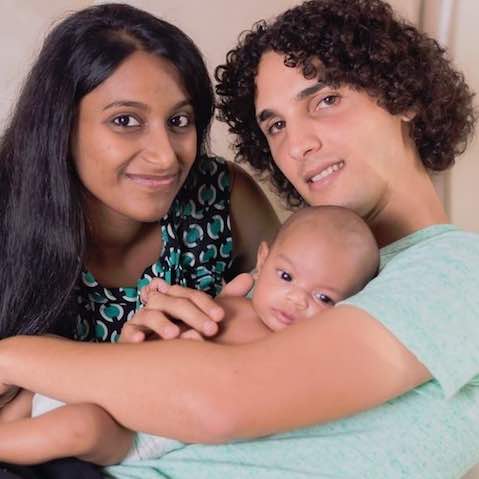 " Hi Friends. I just wanted to share this amazing program that i'm doing right now. It's a self development program that focuses on mental, physical, emotional and spiritual strengthening.
Just within the past 2 weeks, its been life changing for me in getting clear on my vision and purpose in life, letting go of my limiting beliefs that were holding me back from taking action. I have been more purposefully productive in the last 2 weeks than i can ever think of before. I've been able to accomplish so many big and small goals that i would usually set up for myself but either get distracted or put it off till later but not anymore. I take action and finish what i set out to do.
Other than the goals, its been really enabling me to stay positive each and every day regardless of my external circumstances and this has had a positive impact on my relationships as well. This program is 4 weeks long and i have 2 more weeks to go but so far, WOW the transformations are amazing for most of us taking part in the program.
I wanted to share this today since the next program is taking place again in May and if you are in Uganda, and have a goal in life, and need the motivation/energy to take action so you can actually live your life the way you want it and not just dream it, don't loose this opportunity. "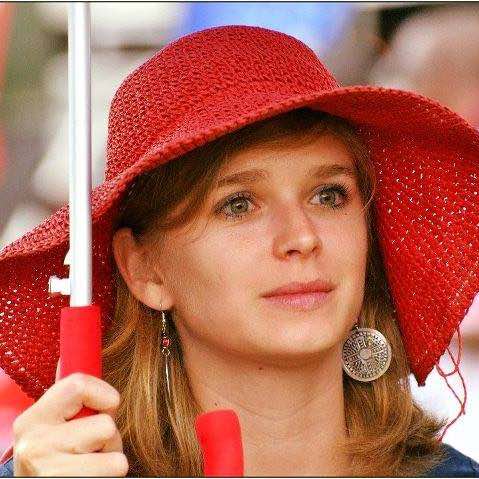 " Thank you from the bottom of my heart for giving me this chance to transform myself and live out my vision and dream that I have been longing for!
After this powerful and magical journey I can declare that "I am confident, I respect who I am, I shine, I transform myself and I empower others: I am a healer".
My journey has just started with Kannagara and I feel so confident and excited about my new path. Please keep empowering the souls who crave for transformation! "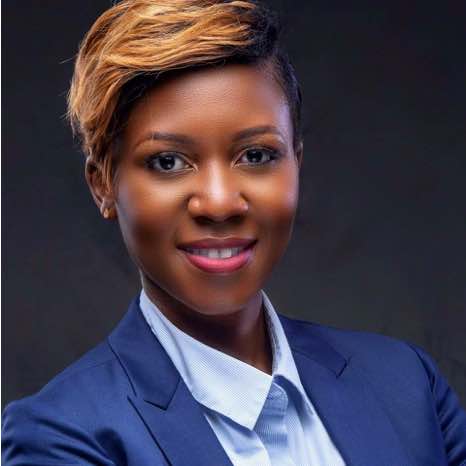 " Kannagara for me was an eye-opener.
I signed up for the retreat because I have been doing some soul searching of my own, I got a new job and was absolutely terrified of my new role for fear of failure. I wasn't really sure what I would gain out of it but I made a commitment to do everything that was in the program.
What has changed for me is I am more confident in myself and not just showing people on the outside as I used to. I am learning to be not so hard on myself and remind myself that its ok to be different. The Kannagara experience was not only about working on me but the people that were there with me were amazing, we got to connect in such a short period of time being honest with each other and discovering that I am not alone. It felt like we were family straight after day 1.
I have learnt to see the world differently and discovered that it is bigger than what goes on in my head. There's a certain level of calmness I feel. I have a very short temper but now its much easier for me to try and rationalize situations before reacting and I love and appreciate myself a lot better. I can clearly see what impact good energy has around people I care about.
I would highly recommend Kannagara. It has helped me take steps to self-discovery, what integrity can do for you, the benefits of doing something in totality, and how amazing it feels when you are at peace with yourself. I handle my stressful situations a lot better than before I went to the retreat and I am grateful for the experience! "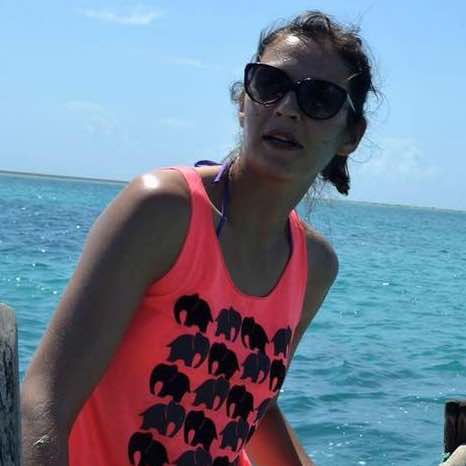 " I had individual coaching sessions with Bhavi for 3 months, a few months after doing the Kannagara kick start programme. While Kannagara kick start programme helped me to understand myself better and to create links with like-minded people, individual coaching sessions helped me to go deeper and allowed me to step back and look at my emotions from a different perspective.
Before starting the individual coaching sessions, I was thinking I did not need help and it was my turn to continue on my personal path… It is true but it is much easier with a coach.
No matter how much you meditate, how much you're journalling, how much you're working on your own personal development, the individual coaching sessions definitely helped me to clear the emotions of the previous 2 weeks and to start the coming week lighter. Highly recommended to boost your personal development. "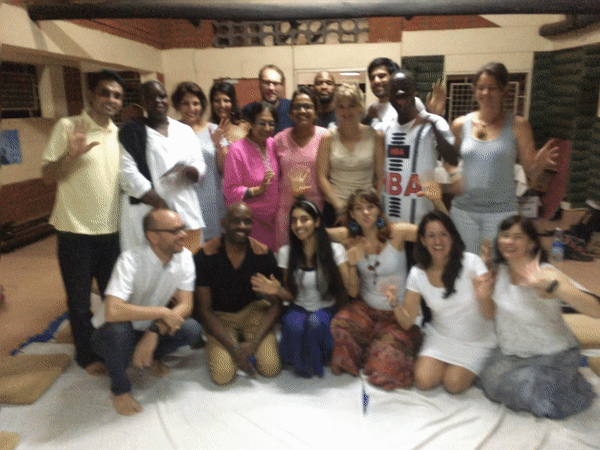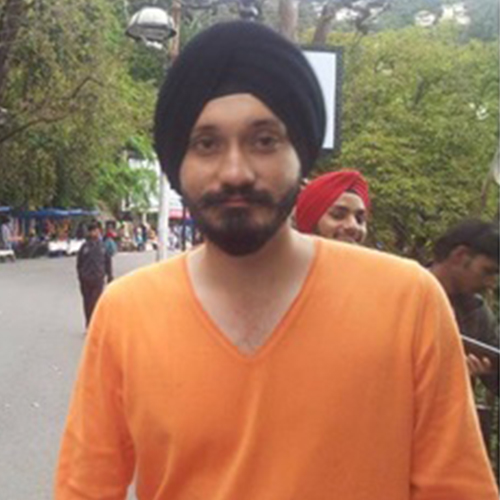 " I was blessed to connect with Bhavi with a beautiful heart.
I did the course with her and we had group members from UK, Uganda, Australia and different parts of the world. It was great to connect with everyone. Most importantly the environment that was created to interact with each other and share our thoughts was safe and secure.
The learning s which I took from the session of limiting beliefs was not to be too hard on myself which helped me during the lockdown days and pandemic.
Another session on inner child was my favourite part. We got to take a road back to childhood and recall what our dreams were and to believe in them once again. It helped me to start moving towards and it was a beautiful experience. "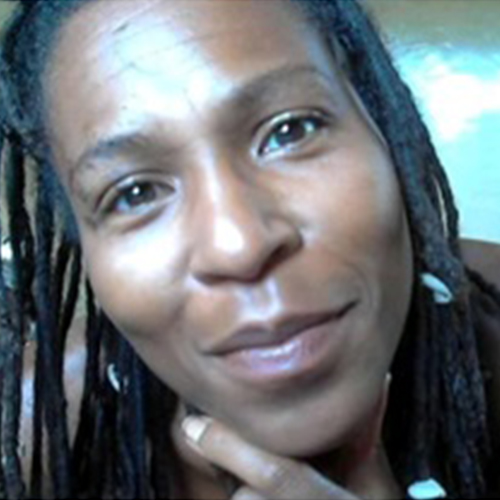 " Kannagara is a powerful process. I thought I was done but really it was just the beginning for me.
Doing the self assessment questionnaire that identified my limiting beliefs, being coached and being a coach was intense, but I was happy for the challenge.
Its so easy to think we are OK but Kannagara made me look at all my layers. Bhavi thank you – your groove is deep! It seems effortless but it's deep work. Thank you. "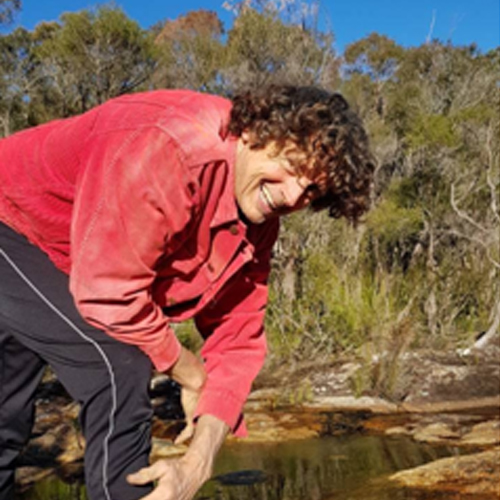 " Thank you Bhavi. This all came along to me poignantly at the right time, it runs alongside the corona like surfing a wave into the present.
I appreciate your feedback and loving energy. I can feel the soft beauty of your heart in your presence. I stayed up at night for the sessions as I am in Australia. I loved the diversity of the cultures involved and it has been a great compliment to my life. I love what you and Indra put together!
I hold a special place for you even if it has been over zoom calls. Have a wonderful day. "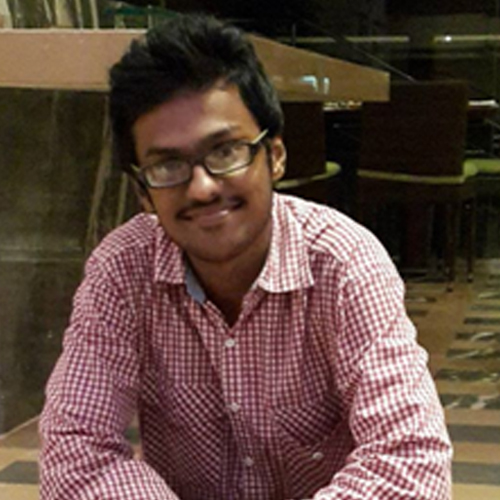 " Hi friends,
This is Alagappan and I would like to share my experience with Kannagara and specifically the Gibberish meditation.
I have been practising the meditation and it has been fun and deep at the same time. It felt good as I usually only do the traditional meditations, and I have not been motivated to meditate.
This was a fun practise and I am grateful to the facilitators to introduce this to me! I have witnessed my silence get deeper from the method you brought to me. "
Understand The Inner Child & The Inner Angst

Break Free From Emotional Blocks

Find The Root Cause Of Your Issues

Understand The First Point of Pain, Your Energetic Vibration, Authority & Your Inner Child

How each stage of childhood gets repressed or distorted by issues

How these unresolved issues affect our capacity as adults to fully live and enjoy our lives

Specific simple techniques and tools to contact the issues and HEAL the wounds

Transform the energy that is blocked to life affirmative energy
And yet, sometimes you struggle…
As we all do…
Either with feeling unsupported or alone in your journey
You are burnt out and unclear on your purpose and path
Struggling with self doubt, indecision or in confidence
Feeling of being stuck or blocked in different areas of your life
You have a harsh inner critic that is negative or unkind to you
Procrastination happens out of fear leading you to inaction
You are lacking motivation either feeling lost or not purposeful
Inside this Kannagara community you will have access to an ongoing and supportive and loving community with like-minded people. With intimate support, new friendships, live monthly calls, self study courses and journals – gift yourself this experience.
The world today is disconnected and in these times many of us experience feeling isolated in our experience. The world as we know it has changed, and we are individually learning to navigate this sudden change in our careers, relationships and health.
Science has proven that creating healthy, nourishing connections and having a space to share and collaborate impacts our physical and mental health and well-being. When we are able to share our struggles, connect and grow in a community it has a positive effect on ourselves and our families.
JOIN OUR 12 MONTH TRAINING AND COMMUNITY
12 Live Zoom Trainings 2 hours every month led by Bhavi

Deep Dive Sessions led by a Kannagara facilitator

What's app support and private facebook group

Courses – Roadmap Back To You Course, Inner Child Course, Walking The Path Journals
START DATE: 16th January 2022
Apply NOW for the early bird
JOIN OUR 12 MONTH TRAINING AND COMMUNITY
12 Live Zoom Trainings 2 hours every month led by Bhavi

Deep Dive Sessions led by a Kannagara facilitator

What's app support and private facebook group

Courses – Roadmap Back To You Course, Inner Child Course, Walking The Path Journals
START DATE: 16th January 2022
Apply NOW for the early bird
CREATE A MEANINGFUL IMPACT AND MAKE A REAL DIFFERENCE IN THE WORLD
To create a shift in the world what is needed is individual transformation.
We need individuals to reclaim their inner authority and leadership, to collectively explore authentic ways to cooperate, and groups of people to come together from heart centered states of compassion.
We need you to bring forth and fearlessly express the Deep Thinker, the Activist, the Loyal Heart, the Storyteller, the Listener, the Peacemaker, the Healer, or the Service-Oriented individual you are.
We strongly believe in building community, bridging relationships and healing traumas that stem from our cultural differences and biases.
When we commit to individual transformation, it's easier to unify in the spirit of bridging our global differences.
This journey is about expressing ourselves to make a tangible difference.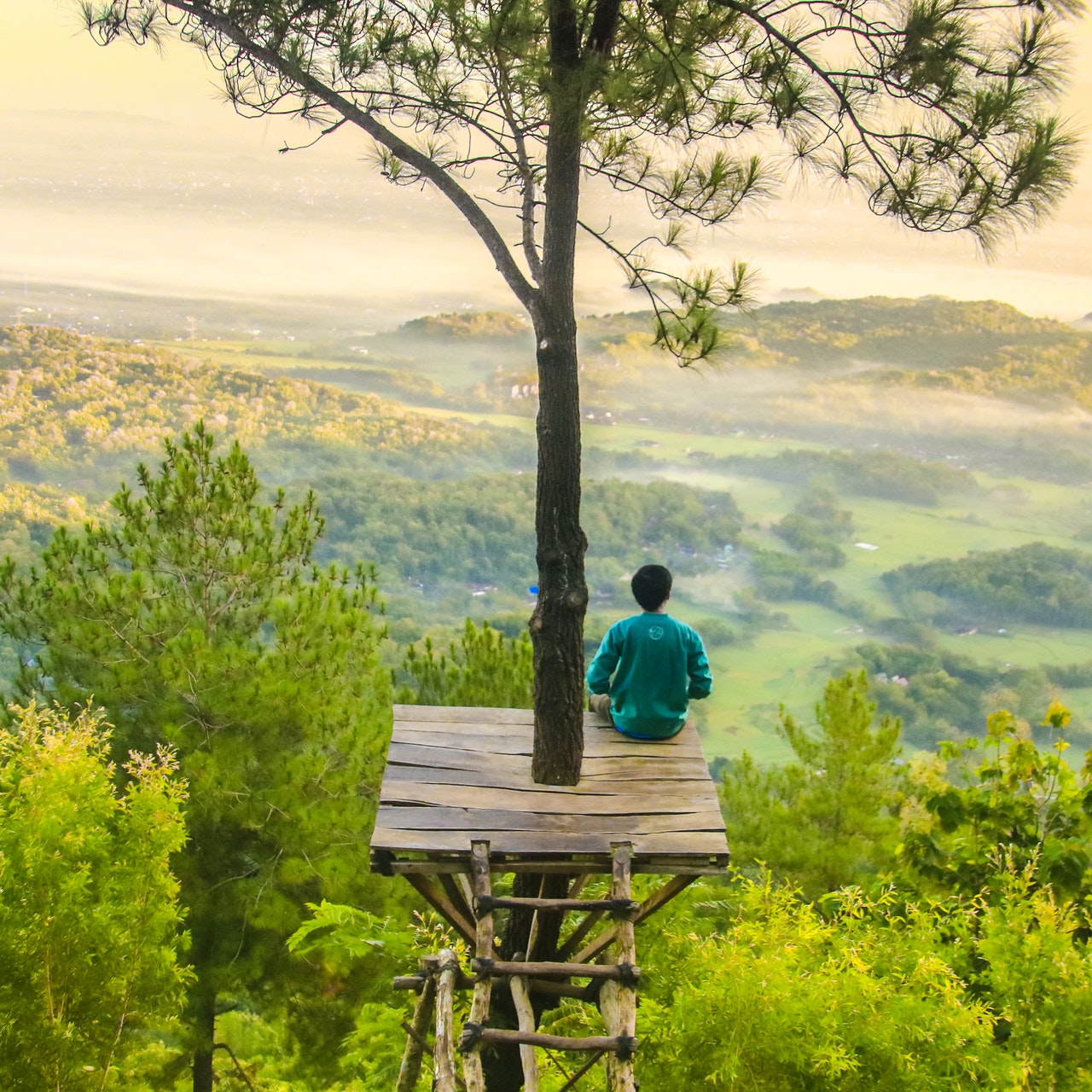 How Do We Accomplish This?
We need the leader in you, the activist, the artist, the game changer, the change maker or the person who's driven to impact the world.
Using creativity, art, music, dance, journaling and enquiry we move towards your essence.
We enhance depth by slowing down and taking the time to enquire, reflect and connect
We compassionately listen and release limiting beliefs that constrain our self expression
We connect deeper to your longing, your northern star which creates loving, kind, joyful human beings
We create impact and a difference in the world by transforming people on an individual level
By transforming individuals and having more human beings operating from love, joy, compassion, and keen self-awareness, we stand a greater chance at contentment, fulfilment, and healing.
This, in turn, leads to less consumption and less competition….and a better planet.
This is where you find The path of the sage on your path….
Facilitation is generally non-intervention style. We provide a loving and safe container for you to explore and process your transformation.
The guided exercises are also a non- intervention style
It is an experiential course, you will be gently guided through the discovery process, and reflection exercises which will uncover your limiting beliefs and inner critic.
You will also have the experience of creating your northern star
It is not coaching or content driven – although there is some content – it is more of an explorative The exercises include journaling, artwork, sharing, music & dance, releasing gibberish meditations and more…
We attract an international audience, from a variety of countries around the world. In the past we have had people from Uganda, Kenya, Greece, Germany, France, USA, UK, India, Mexico, Spain and more.
We attract Yogis, Expats, Educators, Professionals, Entrepreneurs, Retirees, Philanthropists.
Different nationalities bring diversity and colour. We encourage all cultures and heritages to come into this space. Our intention is to bring together a variety of global perspectives.
JOIN OUR 12 MONTH TRAINING AND COMMUNITY
12 Live Zoom Trainings 2 hours every month led by Bhavi

Deep Dive Sessions led by a Kannagara facilitator

What's app support and private facebook group

Courses – Roadmap Back To You Course, Inner Child Course, Walking The Path Journals
START DATE: 16th January 2022
Apply NOW for the early bird
JOIN OUR 12 MONTH TRAINING AND COMMUNITY
12 Live Zoom Trainings 2 hours every month led by Bhavi

Deep Dive Sessions led by a Kannagara facilitator

What's app support and private facebook group

Courses – Roadmap Back To You Course, Inner Child Course, Walking The Path Journals
START DATE: 16th January 2022
Apply NOW for the early bird