Kannagara Journeys is a home for deep thinkers, change makers, peace lovers, leaders, activists, artists, humanitarians, storytellers on the path who have a longing to connect meet and integrate the qualities of the inner child to your adult life.
Its time to show up for little you…
Why come to this Journey?
Our emotionally wounded child is alive a part of us that needs our attention. Hearing, embracing and listening to the forgotten child in us is a key to unlock the qualities of the child that bring juice, joy, and peace to your adult life. 
Children need healthy mirroring, a validation of their being, and a deep need to feel seen, heard and loved. The little child in us internalised all the events that made us feel unsafe or insecure. Even small experiences such as being excluded from a party, or not been seen for your qualities can be stored as a memory. Furthermore in our teenage years we are hyper sensitive to our surrounding and our wounds can give way to responses such as rebellion, anxiety, or self-sabotage.  
This Inner Child and Teenage Journey is an invitation to reach the root causes of your patterns and support you to face challenges from new perspectives.
We do this by understanding the wounds and patterns from childhood, healing the conflicts of your inner teenager, getting to the roots of limiting beliefs and conditioning, and healing historical programming. When we do this inner child and teenage work we embrace the wounded child inside us and we embrace all the wounded children of past generations. This practice benefits us, and also liberates our ancestors by breaking cycles.
A deep-dive process and doing the inner work can transform your physical symptoms, relationship issues, conflicts, exhaustion, fear or anxiety to relaxation, flow, rhythm and natural living.
What do we offer?
Join our inner child or teenage online journeys. Currently we offer a 10 session online live processes for your inner child and a 10 session journey for your inner teenager. These processes are over six months, easy to join and affordable.
CURRENT PROCESSES ARE OPEN – JANUARY 2024 INNER CHILD,   SEPTEMBER 2024 HEAL THE TEENAGER
Our purpose is to create a safe space for you to reflect, explore, undo and break free from old narratives. Our processes provide nourishment, insight, healing and resources for your inner world. 
Who is this for?
We attract change-makers. Anyone who is out there on the field transforming our world for the better. Human rights activists, humanitarians, social justice workers, UN peace keepers, facilitators, educators, entrepreneurs and leaders working to change the status – quo. From education to mental health, environment to social justice we look forward to connecting with you.
Kannagara Journeys welcomes everyone. We do not discriminate based on age, ethnicity, gender, gender identity, disability, marital status, national origin, race, religion or sexual orientation. In the spirit of addressing the systemic barriers some people face, we have several equity pricing scholarship spaces available for our programmes. Priority access for BIPOC and LGBTQ+ individuals, individuals with disabilities and individuals living with lower incomes. Please contact us for your request.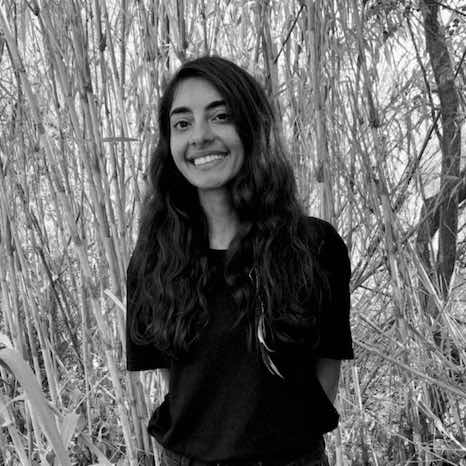 Welcome to Kannagara Journeys,
I have been in this field of inner transformational work since 2004 with a variety of trainings and experience including:
Landmark Education Curriculum, 6 month Leadership Training with Landmark, Hoffman Process with Hoffman Institute, Primal & Tantra Twice Born Childhood and Sexual deconditioning, 10 day Healing the Adolescent Training, Essence Training (Super Ego, White & Red), meditative therapies such as: mystic rose, no mind, born again, SELP & SELP coaching, Vipassana, Women's Liberation, Path of Love, 2 Yoga Teacher Trainings and currently started training this year as a Somatic Experiencing practioner and more…
Kannagara is a unique approach which brings all of my experience together in a very clear step by step guide with simple and effective tools. The journeys that I have crafted with a lot of love and care will guide and support you in finding peace of mind, balance, flow and your deeper calling in life.
CHECK OUT OUR TEAM PAGE TO SEE ALL OF OUR TEAM MEMBERS
We also collaborate with some of the world's best teachers and experts in the field of transformation some of which you can have access to at our Podcast.
I share the tools that has had a huge impact on me and I encourage our community to look inwards to clear their inner road blocks.
I hope to connect and meet with you on our journey,
Bhavi
WALK THE ROAD LESS TRAVELLED
Do you have wounds from your childhood that impact your life today? Ready to take the first step?
Start the path – receive our free inner child meditation and masterclass available for you to watch at your own time and space in the comfort of your home.
In the email, you will receive a link which you can access any time. The videos are in parts which include an inner child regression meditation, how to start inner child work in real time and a question and answer session to find your inner child joy.
It also includes access to our 30-minute bite size podcast interviews with various experts.
* Join our high – value newsletter to be a part of our inner circle
* Receive resources for your inner child and teenage journey
* Be the first to know about our upcoming events and masterclasses
Unsubscribe anytime, try it out
"I have attended the Kannagara Peaceful Warrior Retreat and the Journey's and I would highly recommend it to anyone that wants to boost their personal growth. The sessions helped me to understand myself so much better and also create friendships with like-minded people. It allowed me to go deeper and step back and look at my emotions from a different perspective.With Kannagara I was able to clear the emotions of the past and I came out feeling so much lighter. No matter how much you've meditated, or journaled or worked on yourself taking a journey like this has helped me to continue my personal path."
Agnès Ammeux
"A deep impasse had manifested in my life before my journey with Bhavi I was simply fed up with feeling lost and being stuck. Although I'd been working on certain aspects of this 'stuck-ness' somehow the right course of action was still unclear for me. Taking this Kannagara Journey I was amazed and surprised at just how much was shifted through, such that a new clarity could emerge in me.This Journey has left me feeling lighter, more naturally myself and I now have the tools and first steps on a new path towards a brighter and more aligned way of living. I am simply no longer lost or stuck with this area!"
Belinda Mclean
"I attended a Kannagara programme in 2018, and thought it was wonderful! It was a time for me where in this crazy hustle bustle life I was able to pause, to reset my life back on the path that I choose for myself. I loved the support structure that was created so that we have the opportunity to evolve into whoever you want to be! I would recommend this journey to everyone."
Bhavya Kalsi
"Thank you from the bottom of my heart for giving me this chance to transform myself and live out my vision and dream that I have been longing for! After this powerful and magical journey I can declare that "I am confident, I respect who I am, I shine, I transform myself and I empower others: I am a healer". My journey has just started with Kannagara and I feel so confident and excited about my new path.Please keep empowering the souls who crave for transformation!"
Flouri Bouillot
"Kannagara brings a fresh and unique perspective to life and yoga. With the wealth of knowledge and experience that is here, and the safe space that is created, it makes it super easy to open up to. These journeys helps the lotus leaves to open up!"
Naomi Swain
"This journey for me has been absolutely fantastic! It has helped me to dig deep and realise what is really fuelling certain traits that I have had for a long time, and helped me to craft a new personal narrative to move past them. The facilitators are fantastic who put together great content and material, but also practise what they preach alongside us and equally share their ongoing journey. The friendships and bonds I have created with the other 15 people in the group has been nourishing.If you can get on to the next available dates (because they fill up quickly) I would highly recommend it for anyone who can commit and is looking to develop themselves further."
Jay Patel
"I am about to finish a Kannagara programme, which was about developing four key areas of ourselves: mind, body, heart and soul. I feel so privileged to be a part of this Kannagara tribe and family, it is a life changing experience with an amazing bunch of people. I learned how to break out of my limiting beliefs that my mind constructed over the years. I made a commitment to serve humanity rather than polluting the world with negativity. If we all learned how to clear negativity in our lives, if we had tools to help us to be the best versions of ourselves, the world would be a paradise. Thank you Kannagara"
Chantal Mutamuriza
"Kannagara for me has been a eye opener. I signed up because after doing some soul searching, I got a new job and I was absolutely terrified of my new role for a fear of failure. I made a commitment to the programme. Now I am so much more deeply confident in myself, this has been a huge change! I have learnt to be kind to myself and remind myself its okay to be different. This Kannagara experience has had me see the world differently and discover that it is bigger than what goes on in my head. I would highly recommend Kannagara Retreat. It has helped me take steps to self discovery and the benefits of doing something in totality. I am at peace with myself and I am grateful for the experience."
Suwilanji Ngambi
"I honestly feel like this was one of the most impactful experience of my life and I thank the team and the other guests from the bottom of my heart for this magnificent experience! I came to this journey to gain insight and some tools to support my inner self exploration and do some yoga. I loved every minute of it."
Rina Modi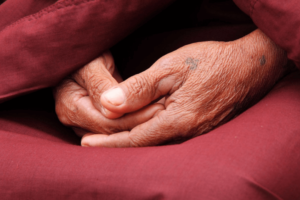 Trailer
Is this podcast for you? If you are someone that wants to make a difference in the world, grow, live life from a heart centered place and change the world check out the trailer to our podcast!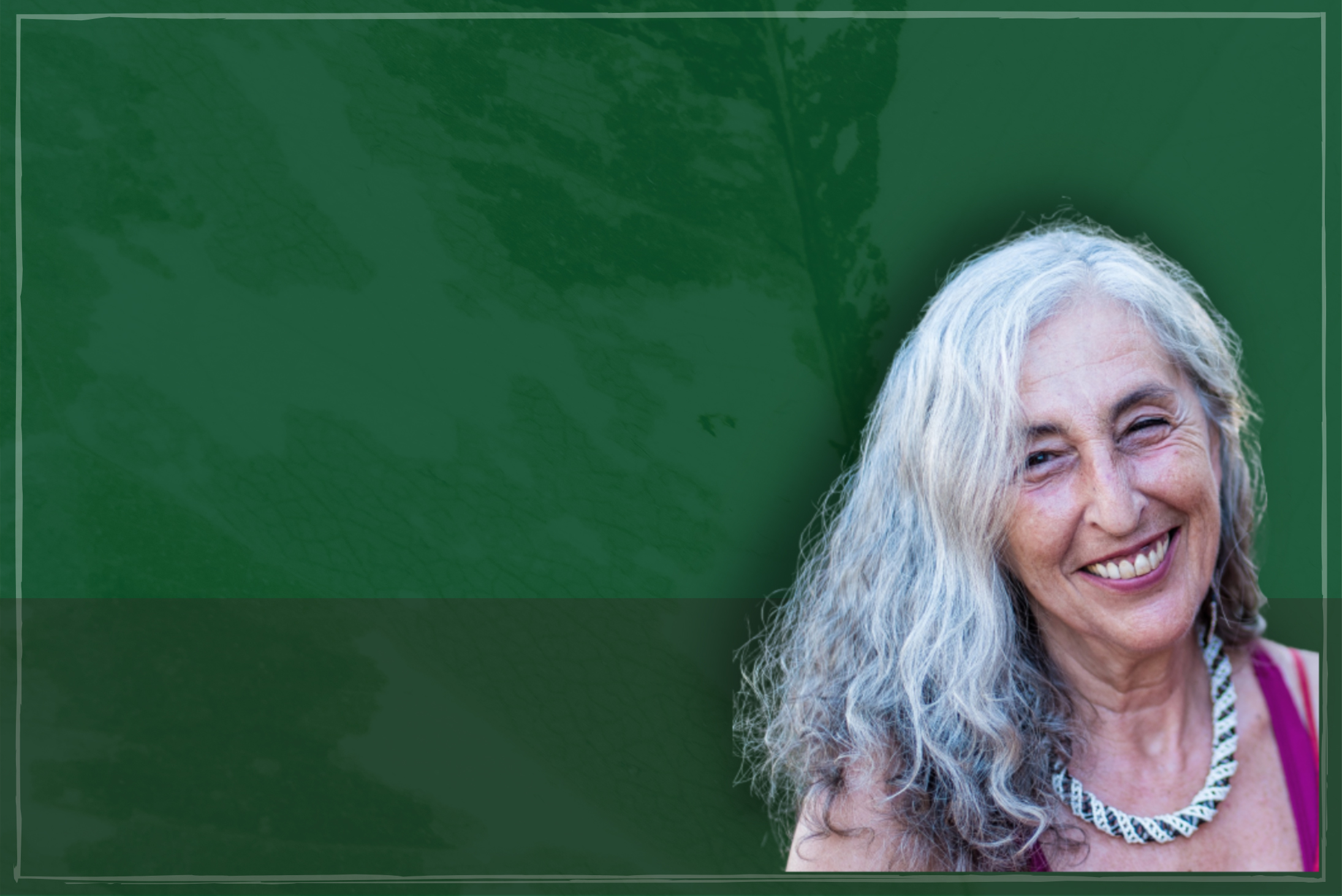 Episode Nine - No longer a child, but not yet an adult - Our Teenager Years
The wounds we experienced during these formative years of our life 13years - 19 years are different to wounds during childhood.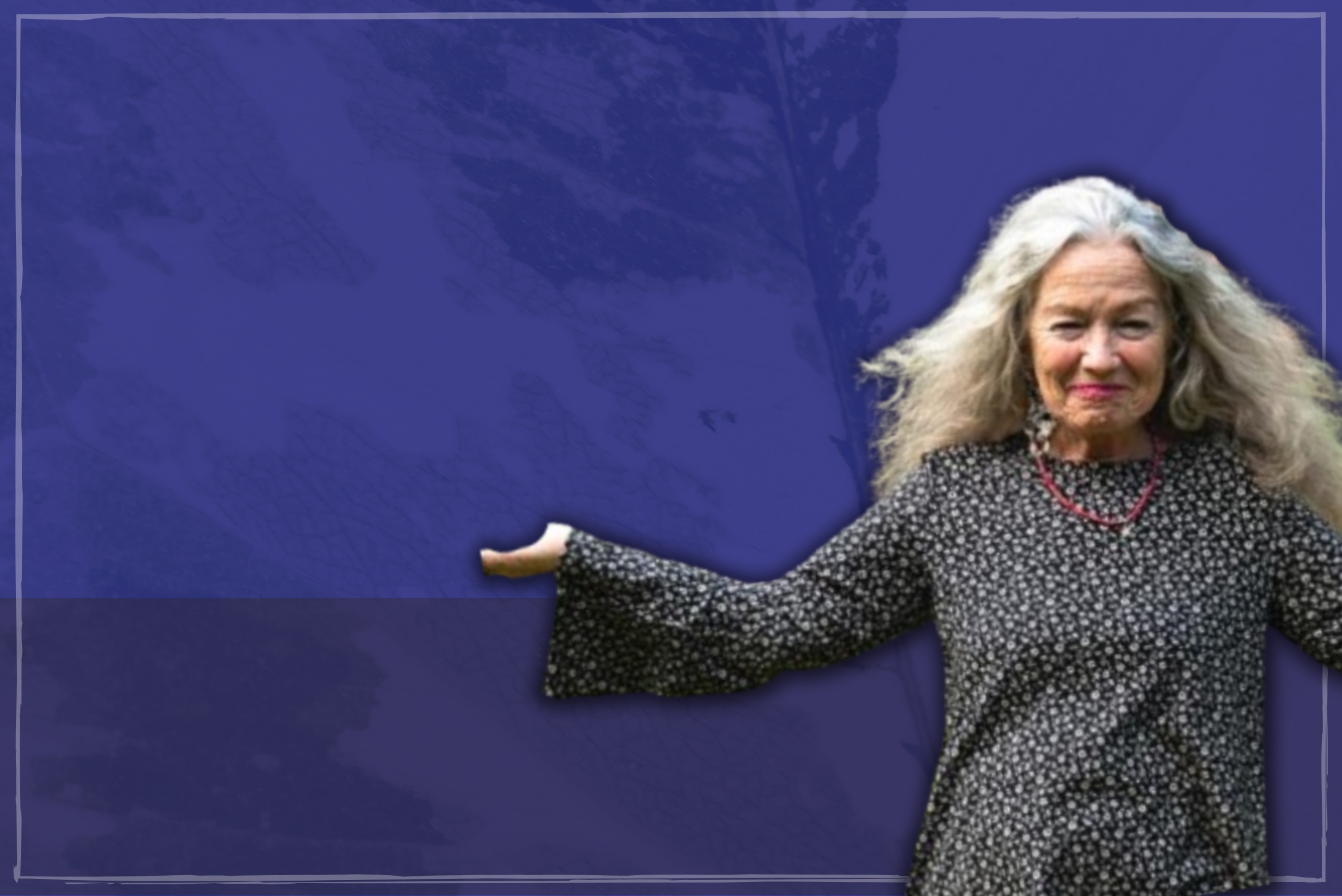 Episode Eight - Women's Liberation
Join us on a 30 minute interview with Upchara to explore how to transform anger into a powerful source of creative energy. How do we work with this emotion and navigate the world as women, finding our source of worth and value.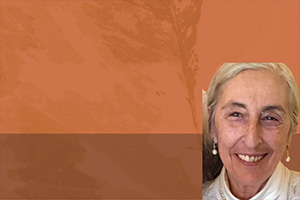 Episode Seven - Do you have childhood wounds?
Svarup is a world class teacher and primal inner child specialist. Inside of this interview we learn a little bit more about childhood wounds, what inner child work is and how to begin healing our inner child. Pre-registration is required for access to this interview.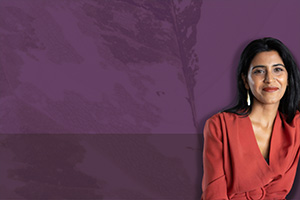 Episode Six - Being British Indian with Aarti
Together with Aarti we explore what it has meant for us to be British Indian in our lives and how this has impacted and shaped our experiences. We discuss heated topics such as misogyny that we have witnessed and the cultural limitations and potential for growth within our community.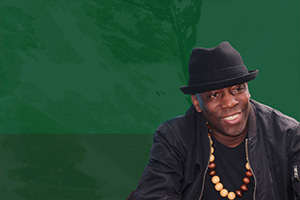 Episode Five - Keeping It Real with Basil Reynolds
Join us on this conversation with Basil Reynolds a visionary coach - author and inspirational speaker.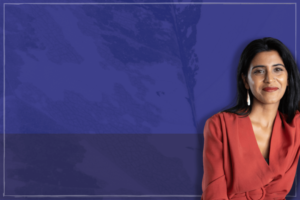 Episode Four - Systemic Approaches to Human Rights
Aarti Kapoor the Executive Director of Embode a human rights agency working in Asian and Africa shares her journey and courage in making a real impact in Asia and Africa.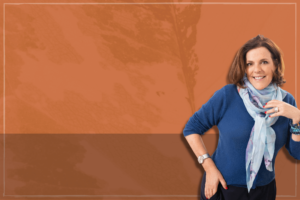 Episode Three - Liberating your Suffering
Explore the road to enlightenment, the liberation of suffering, and the dismantling of the ego with Sophie Mclean a wisdom teacher.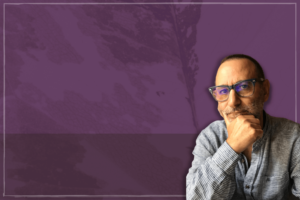 Episode Two - Shame and Inner Critic
Join me on a dialogue with David a psychological activist about internalized sexism, how cultural conversations impact us, and the inner critic.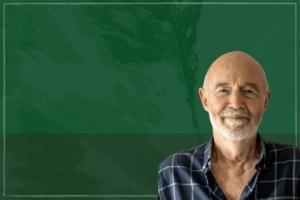 Episode One - Meditation and Emotional Release
Join Bhavi and Subhuti Anand on a discussion around active meditations offered by Osho, and an enquiry to walking your path authentically. In this interview with Subhuti the author of 'Wild Wild Guru' gain insights into his journey from his political career to meeting a spiritual master in India.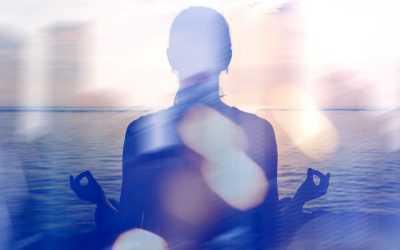 The key word is 'feeling'. How are you TRULY feeling? This is not what you are showing the world, not the mask that you have up, but underneath all of that can you access what your real feelings are? Being vulnerable with ourselves starts with being…
read more